Sup, I'm donutcat and I need no introduction.
Tl:dr: While I was on hiatus for dealing with GB backlog and personal issues during the late 2018/most of 2019, suddenly people started putting rotary encoders on boards. I built a BDN9 for someone(lovely little macropad) with a couple on there and I was all "these are cool and I'd do many things with them", and started poking my nose into what they are, how they work, and how to shove them into things.
Those of you I grabbed burritos with after the Greenville meetup we talked about this specific idea, and I haven't been able to progress on it until someone posted a super helpful link in the mechkeys discord for me. I'll explain out my idea in a few steps:
First step: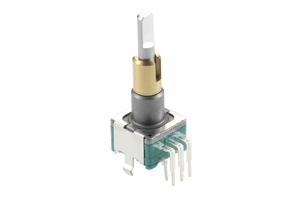 This Alps EC11EBB is what's commonly referred to as a "dual concentric" encoder. Basically two encoders in the same footprint aside from only getting one push-button input. Seems like a lot of people use them for flight sims. Neat because you get twice the spinny bits per do-dinger.
Second step: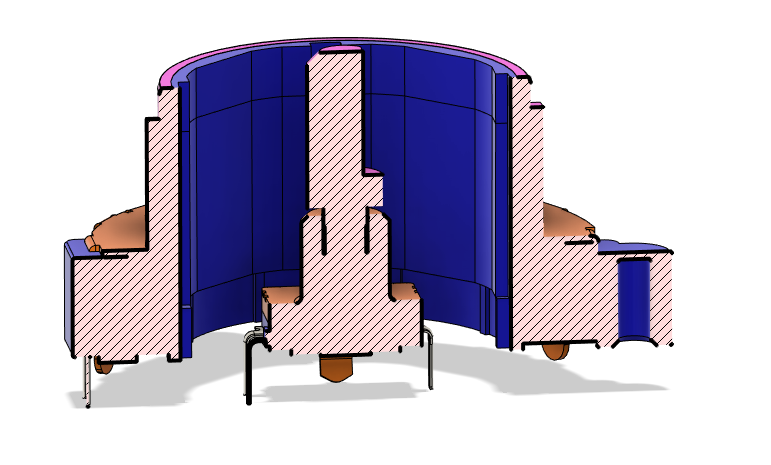 Your typical Alps EC11 encoder sitting inside one of their "ring" encoder models, the EC40A. Basically serves the same purpose as the EC11EBB above, it's just more accessible to work on and a key point is that you can fit stuff inside the outer one, like say some wires and stuff.
Third step: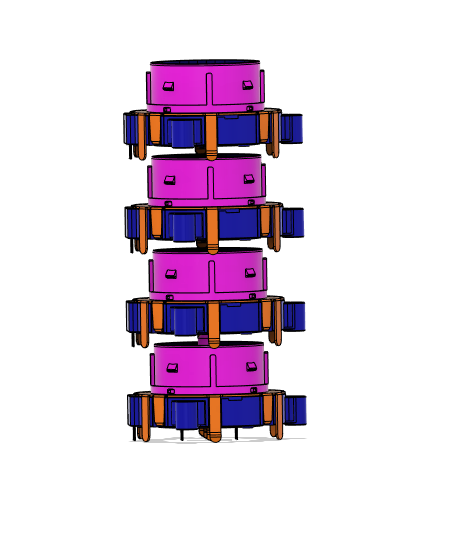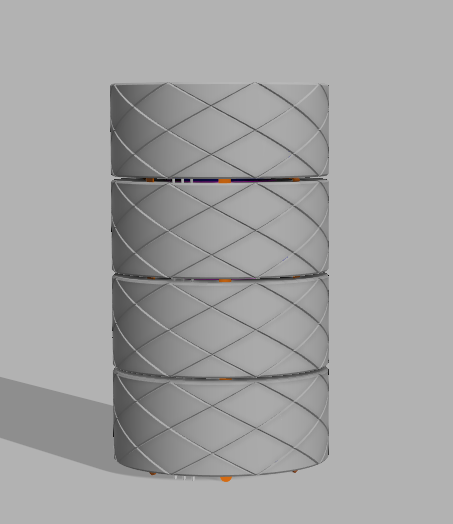 [Joke here about escalating quickly]
And here's the point I'm at right now: stacking. If two encoders in one axis is so much fun, why not take it further? I've got some pieces drawn up to basically let me make modular "units" out of each EC40 w/PCB and stack them together as long as I've got the pins to drive them. For reference, each ring there is 55mm OD and 23mm tall with 24mm spacing between the units.
My personal use use for this is I've always wanted a little turn-y wheel for my volume control, plus I've been playing with nircmd lately and I'm wanting to use that to control app-specific volume across a few things like Spotify, Firefox, Discord, and whatever games I have going at that moment.
One thing I'm thinking of doing is setting up the "core" structure of the column so that it could be mounted horizontally on a mount and used sorta like a giant row of scroll wheels. Removes the ability to have a central EC11 for a pushbutton but gives increased stability and potentially more accessibility.
I figure now while I'm waiting for parts to come in for testing is the time for a little feedback on my endeavor here. I'm thinking of making this it's own device with various size configs, running it off QMK and maybe at some point doing a GB for them if there's interest at all outside of my own. Let me know what you're thinking and I'll hopefully have some irl pics of my attempts. Something I'm not really sure about is the sizing of the wheels. Single wheel devices all seem to go for the big, easy to grab wheel, but I'm not sure if that's the right look/feel to go to for multiples together.