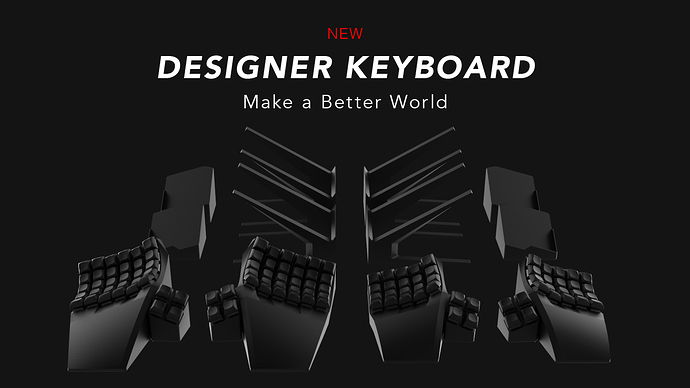 Designer Keyboard - Split Bluetooth Ergonomic Programmable Mechanic Keyboard
Pre-order Now!
Thin Edge Slim
Module System with Pro Stand
48 Keys
Split Bluetooth 5.0
QMK Firmware
Concave Ergonomic Design
Cherry MX Switch
Starting from £299 (excl. tax)
Up to £80 off - Limited 50
Pre-order: 12 Aug - 30 Sep 2020
Delivery: Jan 2021
I really hope you love it!
Thanks so much!