Haven't seen any threads about this switch, so decided to start one with some of my thoughts on these tactile switches from Tecsee.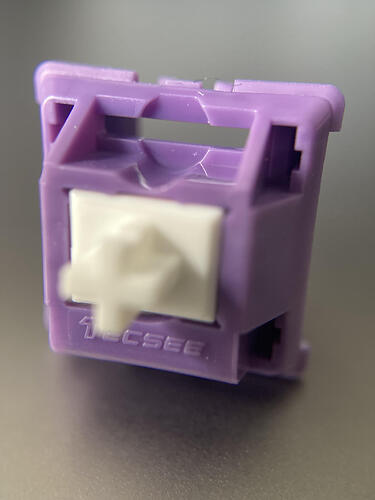 It is a mid strength tactile with 68g force and 5 pins. I guess it is supposed to be another take on the "holy panda" kind of tactile, with a nice P-shape bump. And I do think that Purple Panda fits somewhat into that mold, with the exception of post-bump travel, which is very short on Purple Pandas. The stem on the switch is quite long. For comparison: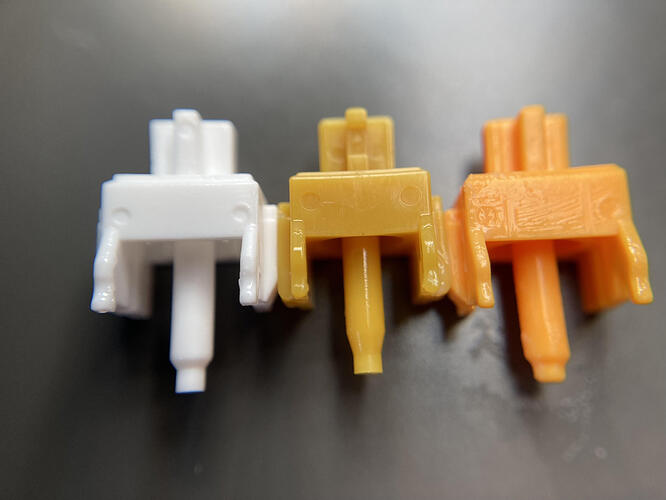 From left to right: Purple Panda, Gazzew Boba U4T, Glorious Panda.
The upstroke also feels very fast. Here is another comparison: Purple Panda (right) vs Boba U4T (left):
Initially when I got them, there was very little ping stock. However,
after using them actively for a week I think the ping has gotten
worse. I've since lubed (behind) the leaf, which has alleviated this problem somewhat.
Soundwise these switches sound… sharp. I do not know how else to describe it.