Hi,
I was doing some research on gasket mount, but something is bugging me…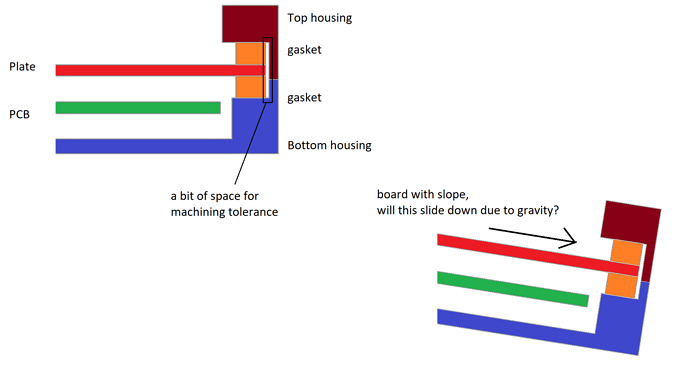 in gasket mount, the plate would be sandwiched between gaskets, is that right?
I think there is no problem with flat keyboard, but for keyboard with a slope (which pretty much all the boards would/must have) will the plate/PCB/everything inside slide down due to gravity? or would the friction from the gaskets be enough to keep them in place?
is there any specific type of "gasket" for gasket mount? is there any "properties" that I should be concern with while choosing the gaskets?
can anyone enlight me on this problem?
thank you!