I just have a quick and pretty n00b question about Progressive springs.
I have build a few switches using these [usually Spirit 63.5 and 68P] and I am placing the tightly-coiled part of the spring towards the top.
This issue was discussed here previously, as seen in this photo of the 'correct' orientation: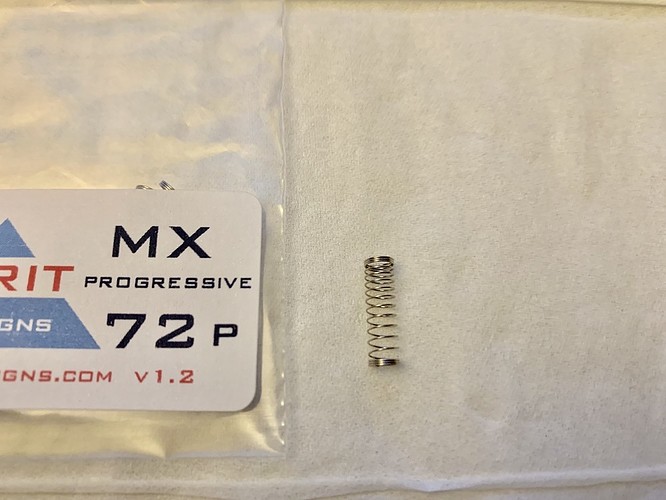 So is this the 'correct' orientation?
It's such a basic question, but there's surprisingly little documentation about this, even on the sites that sell the springs.