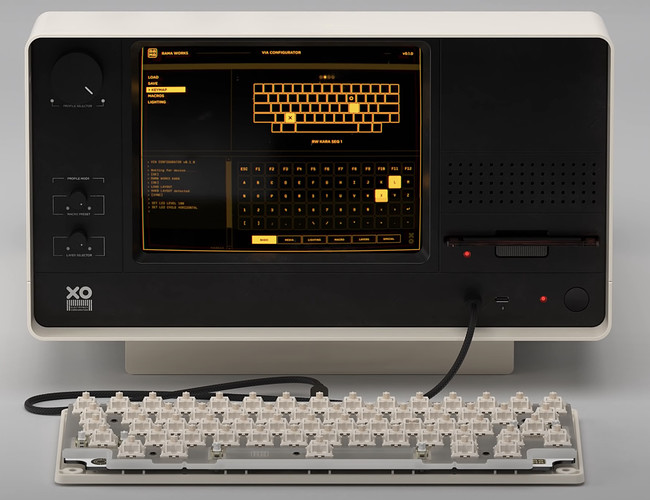 Disclaimer - this is pure speculation, and I have no way of confirming any validity to my theory.
With the end of the KARA group buy coming up, I thought I'd rewatch the launch video and check to see if there are any Easter eggs in it (as with how the KARA was teased in the U80-A video). The most visible hidden message was the "Kept you waiting, huh?" typed out on the keys at the very end, but around the 0:31 mark (on the VIA configurator screen), I noticed that another message was rapidly typed out as well - "XBYO / KARA XL"
This other message is a bit more cryptic than the ones typically found at the ends of their launch videos, so I'm not sure if the "XL" bit is actually intentional. However, the more I think about it, the more it makes sense for RAMA to apply the injection molding formula to their past boards in order to produce accessible versions for the masses (the KARA is essentially a budget-friendly version of the M60-A with an updated internal structure, for example).
I think this would prove to be a pretty exciting development for the overall landscape of the hobby in 2021. RAMA industrial design, typing feel, and sound - with shorter fulfillment times and lower price points? I'm in for one of each form factor if so.