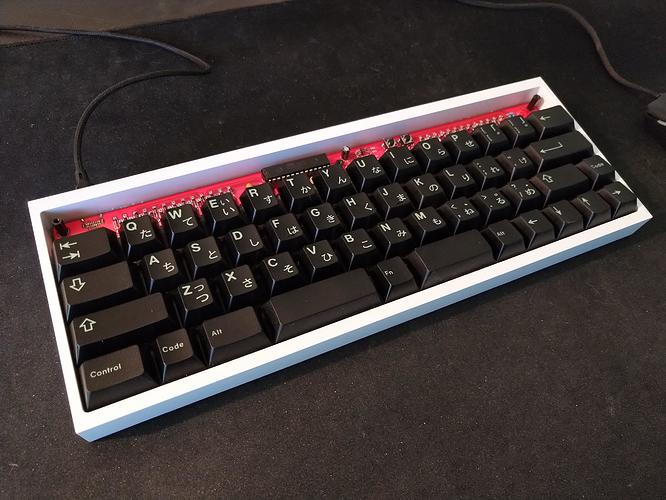 Hello Keebtalk, earlier this year I ran a group buy for a through hole ortholinear PCB I designed called the Lumberjack. Now that that's done I've moved onto my next project, the same through-hole style but this time a wideboy 40% staggered layout for tray mount 60% cases.
I received the prototype PCB last week and found time to put it together this week, the acrylic component cover is still on order from the local laser cutter.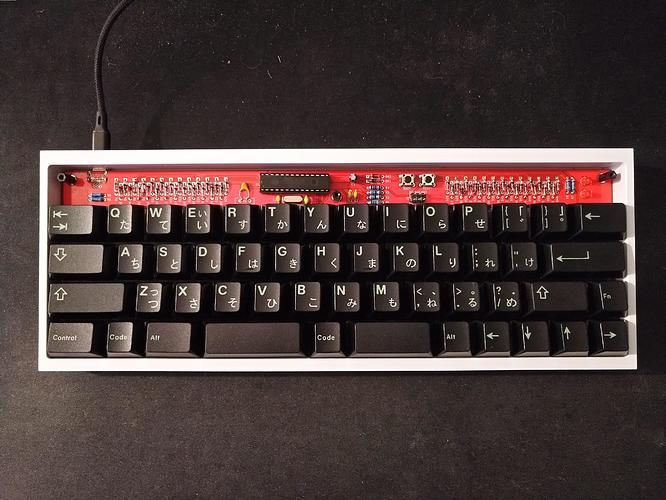 I had a little issue with the FR4 plate, the cutouts for the stabs are a little too - shall we say - cosy, so I had to file them out a little bit to get them to fit correctly.
The bottom row supports both a 7u and split setup. I went with split spacebars since I have minibars but I'm not sure I like it.
TBH, I'm so used to ortho I'm finding it hard to adjust back to staggered. Luckily I also designed an ortho PCB, so I'll have to build one of those up and see how a 4x15 grid feels.