In another corner of the internet, someone reported a water accident with a Leopold FC900R PD.
I offered to post the issue here, in the hopes of casting a broader net for help.
Here is the OP:
Hello, my mom accidentally spilled water in a few weeks ago, but I couldn't act until now because I was busy and exhausted from work. I only turned off my computer and cleaned the water, I didn't realize I should unplug it and place it downwards. It was fine the first few days, but then some keys aren't responsive anymore.
I would like to know if my keyboard is hotswappable and how do I troubleshoot it? How do I know if I only need replace the switches or the PCB is damaged? Thanks.

The keys without key caps are non functional keys.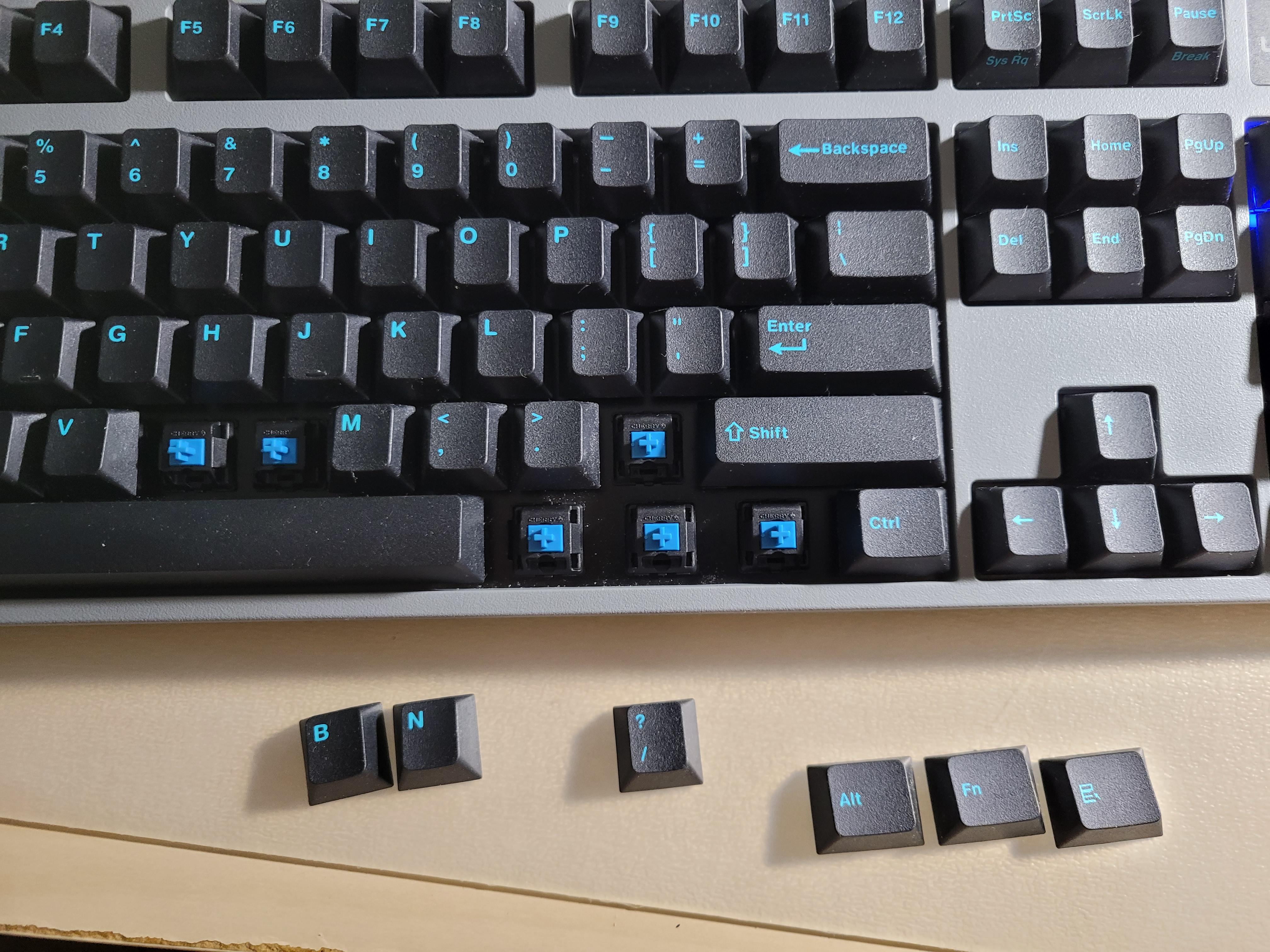 They were informed that the FC900 is not hotswappable. So they asked:
Then how would I know if the PCB is damaged or not? It seems really hard to check the state of the keyboard, because the design of this keyboard. From what I searched around the forum, it's quite hard even try to open the case if you are inexperienced.
The other keys are still functioning.
Someone advised:
The PCB is presumably fine if that's the case. You can try opening the switches as suggested, take care, and if that doesn't work you can desolder the non-functioning switches and solder on working ones.
Does anyone have any additional advice for the problem?