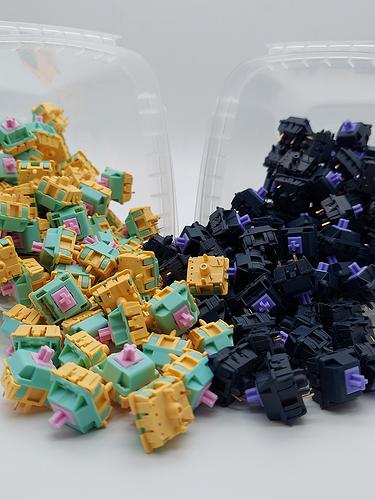 Hey all,
Surprise! Rather than Scorecard Sunday I've decided to write up another full length review for you all to enjoy. (Don't worry, there will still be another full length one at the normal time next week as well

) What better way to celebrate this magical surprise than a review of the now-delivering SP Star Magic Girl switches from TKC. You may want to know a bit about these before the extras drop…
Website Link: https://www.theremingoat.com/
Article Link: SP Star Magic Girl Switch Review — ThereminGoat's Switches
Patreon Link: https://www.patreon.com/theremingoat
Hope you all enjoy this as it was a really fun time to finally get to dig into SP Star branded switches in this level of depth!
Cheers,
ThereminGoat