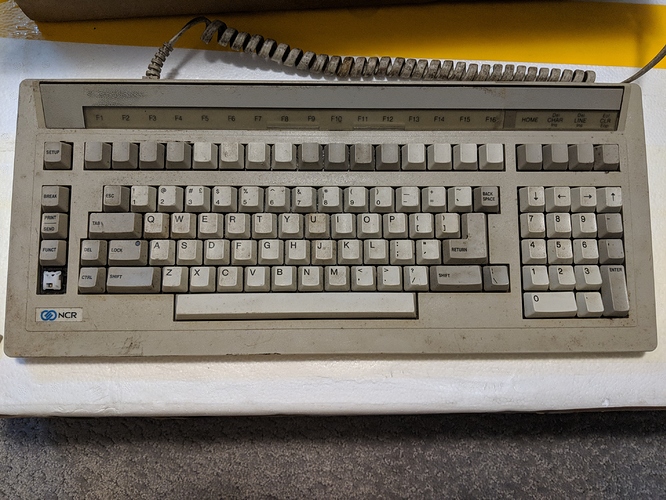 First one showed up today. Here it is in all its gross glory. This one's going to need the most work. NCR 4950 with linear white Space Invaders. Teardown, cleaning, and switch lubing is in short order. Seller figured out the pinouts so I should be able to adapt it fairly easily.
Currently the switches feel eh… Terrible. But the board is filthy and the switches are super susceptible to dirt and dust so I'm hoping they'll feel much better after a restore. The spacebar is unsurprisingly way too heavy, which I expected but wasn't prepared for how heavy it actually was. I'll probably do the standard spring swap with a less used key to make it lighter.
I'll update with progress and when the clicky ones arrive!