I thought I would post some typing sounds of tactile keyboards in particular, since those are all of my builds. From factory stock to full-custom.
I've been experimenting with Ergo Clears, and have enough to start with even there.
The first keyboard is a "Heavy Ergo Clear" on a Leopold. Here are the details: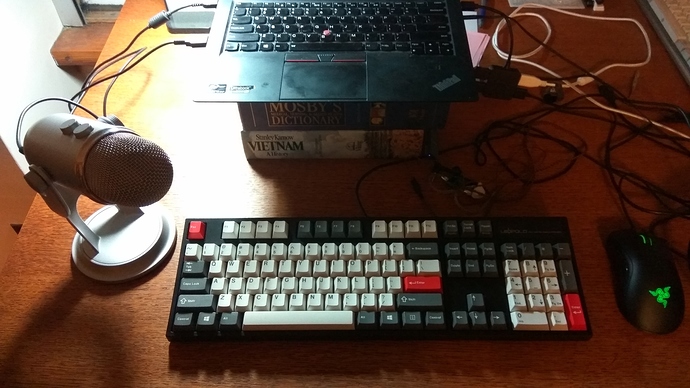 Board: Leopold FC900R PD
Switch: Ergo Clear: 60/62 G gold-plated springs from 1UpKeyboards. They actuate at 60 and bottom-out at 62-65. Lubed with 3204. Novelkeys MX Clear.
Dampening Material: Stock Leopold
Stabilizers: Stock stabilizers, lubed.
Keycaps: GMK Honeywell R1.
Normal Typing:
Typing [Louder]:
Casual Typing: