(Long posting inside)
Decided to create this topic exactly due to the fact I'm not the most knowledgeable guy on restauration.
Due to the COVID lockdown measures and the less-fortunate continuity of my professional career, I decided to spend my time with something which would actually keep me involved on something productive.
Keeping it short, I got my hands onto a batch of G80-1851's, black and white, having production years ranging from 1999 to 2006. Since I am not that used to ISO layouts, I would want to fit these keyboards with some pcb which would allow me to have an ANSI layout and eventually QMK (which isn't that much of a requirement but hey…)
So, workplan is to restore these 2 white (well, not that white) top cases, considering that the bottom cases are surprisingly clean.
Only downside was that out of all the 1800's I got my hands on, all of them had the Lauer-Fischer logo scratched, while my black boards, have it untouched (visible on the 3rd photo).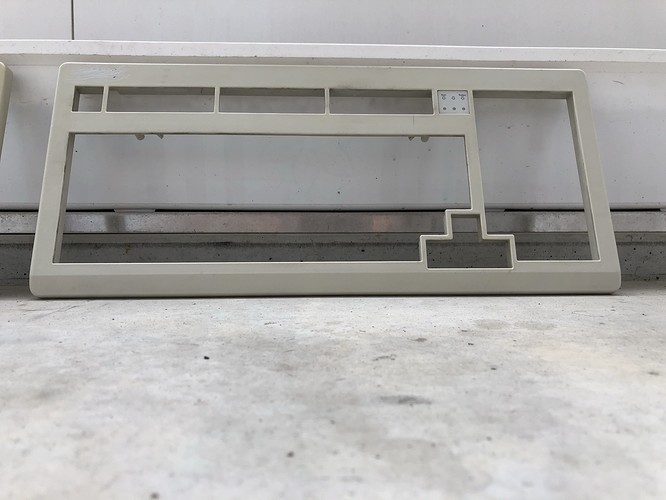 1 -
This is the oldest board out of all 4 I have with me. Unsurprisingly, the top left logo removal operation seemed to have been done on a dificult day. Besides that scratching (or carving?) the color isn't that bad, when compared to this one: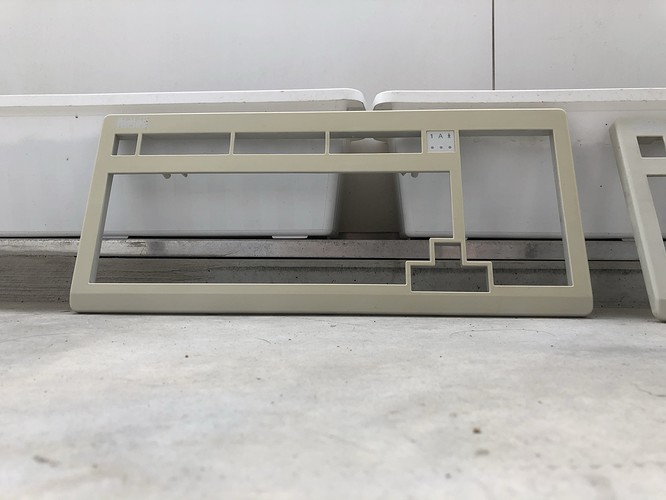 2-
You can see that the logo removal operation was done on a way more zen mode, yet, board seems way darker when compared with the previous.
With this one, I tried some cleaning sinking it on warm water and denture tablets for about 5 hours, took it out, cleaned, and didn't notice any change on tone.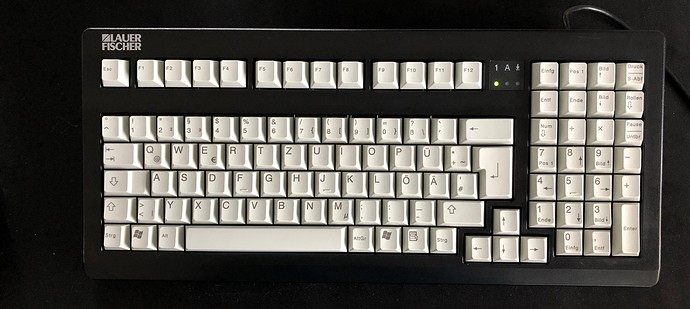 3-
Regarding keycaps, same method as before was used, I considered the end result quite good as it can be seen before on a black 1800.
I recognise I might have screwed up on any step, so my idea with this post would be to not only share the restoration log but also to get tips/ideas from users which might've had better restoration experiences to share.
L.