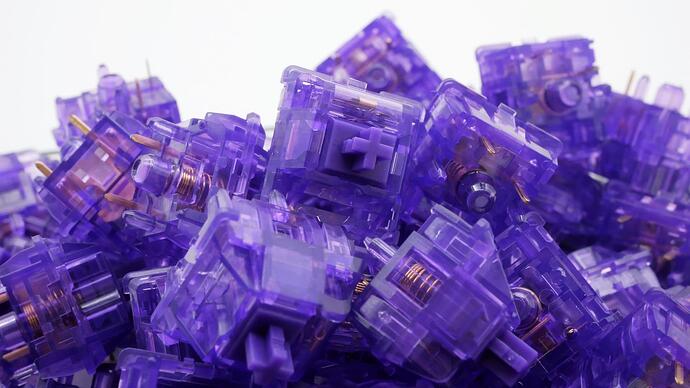 Hey all,
I'm still at work. But you know what isn't still stuck at the office? The newest clicky switch inspired by the classic Aristotle Whites: TKC Blackberries. I hope this midweek review helps break up the monotony of your work week just a bit. (Trust me, it's definitely worth reading at your desk instead of doing any "actual work.")
Website: https://www.theremingoat.com/
Article: TKC Blackberry Switch Review — ThereminGoat's Switches
Scorecard Repository: GitHub - ThereminGoat/switch-scores: PDF Repository of switch score sheets.
Force Curve Repository: GitHub - ThereminGoat/force-curves: PDF and Data Repository of switch force curves.
Patreon: https://www.patreon.com/theremingoat
Oh, and since I am still stuck at work I can't quite update the Force Curve Repository or the Scorecard Repository for the next few hours until I am home. While everything is in the full length review on my website, it will be a few more hours before those supporting documents are up!
Cheers,
Goat