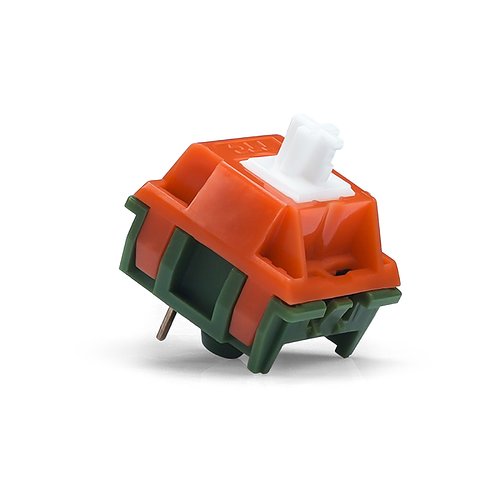 Keyfirst branded - the same folks behind the Gateron Cream switches, this time having TTC do the production.
They don't seem particularly interesting or exciting, but they certainly do have an unusual colorway. From the short description, these sound like mild, traditional mx-compatible tactiles that come factory lubed. I'm not sure if "large tactile ahead" means a strong bump, a long bump, or something else - gotta love marketing filtered through the language barrier.
I was a little underwhelmed by TTC's browns, but that's more my fault for expecting mole out of milk-chocolate - and for that, they're fine. These don't sound like they'd too different to me from the description, but the non polycarb(?) top housing might improve the already decent sound a bit, at the sacrifice of SMD friendliness.
https://kbdfans.com/collections/new-arrival/products/ttc-watermelon-milkshake-switches-10-pcs