SOLD
Edit: Should say "big box of switch stuff"
Hi All,
I have been indecisive over the past few years and therefore find myself with an enormous amount of switch parts (and full switches) I'm never going to use. I'm filling up a large flat rate box with all the parts and selling to the first person who's interested. Looking for $75 USD shipped only in the US.
Including (but not limited to):
70+ Aristotle clicky stems
100+ JWK Koala (T1 variant) stems
100ish Zealios V1 and V2 stems
100+ JWK Moyu Housings
Lots of NK_ Blueberry stems (and full switches)
80+ JWK Rara Stems (V1)
50+ Cream housings and stems (seperated)
V1 Naevy stems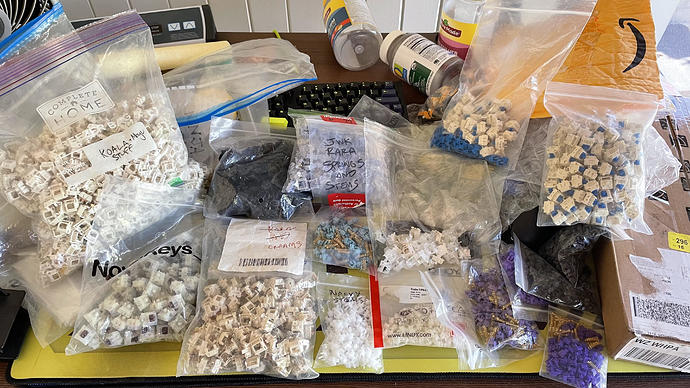 Unfortunately not everything is well labeled and I'm not 100% what some of the stuff is but I think there's plenty there to justify the price that I'm selling at. Just really looking to clear out space and get these to someone who can use them.