Sold!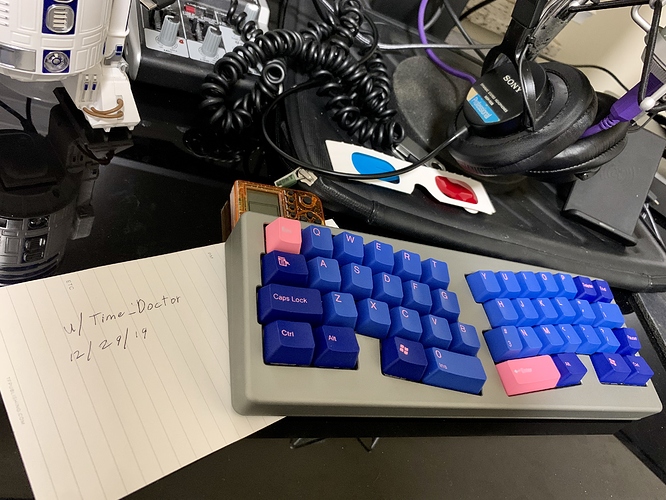 Aloha, I've got a Grey Aluminum Prime_E for sale. I'm looking for $475 PayPal shipped as-is with the heavy Zilents, USPS shipped only, or trades. I have not soldered the RGB indicators on yet because I don't have a soldering iron, but they'll be included in the original box.
I believe new Prime_E PCBs are coming along soon, so if you want to just buy the case (no switches or PCB) I would sell that alone for $390. The current PCB is hotswap, I believe the new one will only be solderable, and have ESD protection that the current board lacks.
This prime_e is up for sale because I do a lot of vim and command-line work and trying to hit different layers and switching between this and a 66% is difficult for me.
In terms of trades I'm Interested in a Gothic 70 or a similar Alice-style layout board, usb-c, arrows and numbers. My ideal board would also have QMK audio support but that seems unlikely. My favorite keycap set is Laser SA which isn't our yet, but gmk laser might be good. Let me know what you've got.
Please let me know if you have any questions and comment below before PMing me.
Thank you! (´・ᴗ・ ` )