CONUS Only
PayPal Only
Buyer Pays Shipping
I'm doing my best to disclose everything, but if you have questions, please feel free to ask up front. I want to make sure you walk away happy too.
---
SOLD - HHKB Pro Hybrid - $150 + shipping
Overall in great shape. I used this as my daily driver for nearly 2 years, so there is a slight bit of shine on the spacebar and case right in front of the spacebar where my right thumb would sit. I tried to get this in the last photo, but it's hard to photograph. No longer used because I switched to a Kinesis Advantage for RSI.
---
SOLD - GMK Skeletor - $75 + shipping
Used briefly - some shine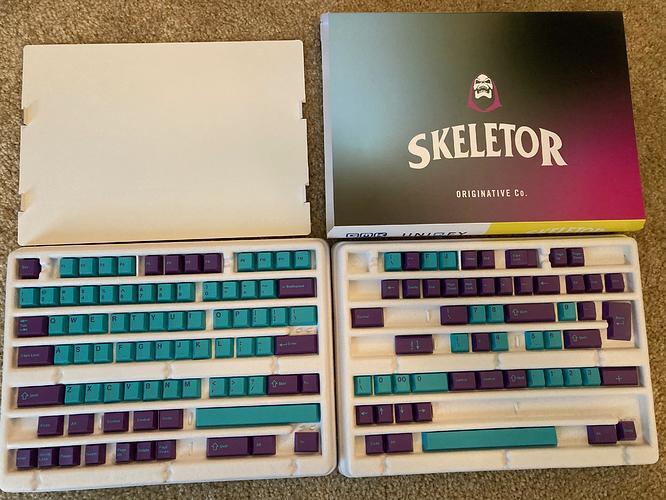 ---
SOLD - HHKB Pro Hybrid Type-S - $225 + shipping
Also, in great shape, this one was used much less than the non type-s board because I could never bond with the sound of a type-s HHKB.