Hello people, my name is Filip and I would like to introduce you to my newest project! A new member on the European KB scene KORABRAND.XYZ. This is actually my first post here on KEEBTALK, so I apologize for any mistakes I make.

About me and KORABRAND.XYZ:
Last year, I found out about the mechanical keyboard community and all the amazing things people make, and from that point on I was hooked! I wanted to get some keyboards and parts to see what I might like and where can I take this, however, I quickly noticed the realities of our hobby. Group buys, interest checks, and long lead times were our bread and butter. At the same time, some products were nowhere to be found without having to spend a fortune on shipping and import customs/taxes. While this is getting better and better I thought of making a new outlet for mechanical keyboard fans to find what they might look for with a bit of my own spin. I would like to gradually expand my selection of products, however, I do not plan on stocking every switch or brand of stabilizers there is. Rather than that, I would like to curate the selection of products and pick the objectively best/most sought-after ones. This way I will be able to reduce complexity, and therefore provide a much better experience to each of my customers.*
What's up with the logo and what is KORABRAND?
Well, I thought of the name after I came around a set of fruit and vegetable themed pixel art icons and for some reason, kohlrabi stuck on me (KORA being short for kohlrabi) Just like our hobby might seem odd to some, kohlrabi is not the first vegetable you probably think of. Wanted the name/logo to be somehow relatable and approachable while looking interesting and not too childish.
Apparently, a kora is also an African musical instrument, and if you ever watched Taeha's streams you could agree that keyboards can sound damn good as well.
Deskmat GB/Pre-order
At the same time, I am putting a few of my own products into the mix. Right now, I am launching a series of deskmats, available for pre-order, with shipping scheduled to be at the end of this month/January 2021. The price is 25 euro/piece and they are 900 x 400 x 3 mm with stitched edge, and a rubber bottom.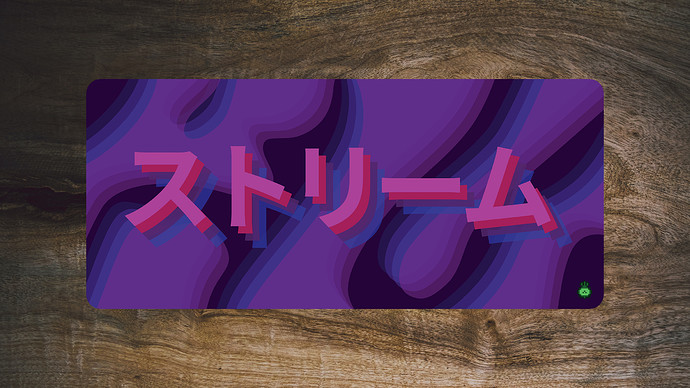 What is in stock?
At the moment, the stock is limited to a few products. As I mentioned before the idea is to provide a good selection, rather than a large selection, so you can order Linear and Silent Linear switches (same as alpacas) from Durock, as well as, Durock V2 Screw-in stabilizers and Krytox 105. Krytox 205g0 should be coming in the next month or two and Gateron Yellow and Gateron Black Ink V2 should be in stock hopefully this or next week. Now in stock!
Shipping
I am trying to ship as fast as possible. If an item is in stock then shipping is within 24 hours. We ship from Bratislava, Slovakia, and we are also available for scheduled pickups. You can see all information in our shipping policy here.
Thank you all very much for reading all of this and hope you will find what you are looking for in my shop. If you have any questions let me know in the comments or on social media. I am u/thisiswylify on Reddit and @korabrandxyz on Instagram. You can also join the Discord server here. There's not much there atm.

*I realize that "objectively best" might be a bit triggering to some, but please understand it as products you would recommend to people you like and care about, backed by the knowledge of the community. For example, you can say with fairly high certainty that JWK Linears such as Alpacas and Gateron black Inks are pretty great linear switches
edit: Gateron Milky Yellow and Black Ink v2 now in stock