Hi there,
I am building a website https://keeb-finder.com that aims for helping mechanical keyboard enthusiasts finding and comparing keyboards and keycap sets with specific technical criteria.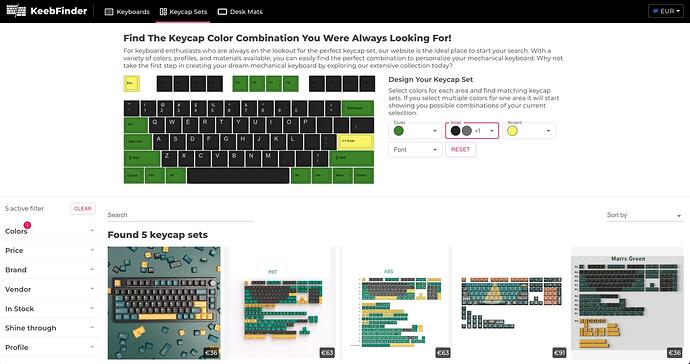 The data is as much automated as possible, so that the prices, product availability and existence is always up to date. In addition I correct and patch the scraped data per hand. I am currently heavily working on making the data more comprehensive. The hard part here is currently finding good vendors, that provide a good amount of products, so that setting up scraper scripts is worth it.
In order to make the website really useful for the mechanical keyboard community, I need your help and I would love to hear your feedback!
Do you think this is useful at all?
What should I integrate/ improve to make it more valuable for you?
What is the most pain for you looking for new keyboards and parts?
What vendors do you would like to get integrated?
Thank you so much in advance!
Patrick