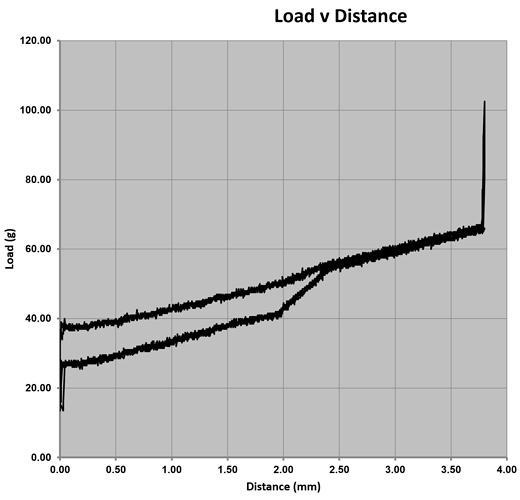 The Answer:
Gateron Yellows! Congrats to @hineybush
Gateron or Cherry MX Red?
Tangerine milky bottom? Linear is too tough!
I'm gonna guess Tealios too, because of the weighting. Although I gotta agree with @pixelpusher that linears are very hard to discern from each other on a force graph.
That's my guess too - 62g bottom out.
Or, since Manofinterests mentioned he received some Geekmaker Creamy switches in the mail, maybe it's the force curve of the creamy pink.
exclusive switches

Y'all are crazy, it's clearly a jailhouse green with 200g springs.
Winner winner!
This graph is a Milky Gateron Yellow Switch!