The Dolch PAC was ahead of its time. Where'd you get yours?
ok woow, where i can buy this sticker?
Some great stickers right there
Here, https://mykeyboard.eu/catalogue/lick-n-stick_1052/

Got my YMDK96 in today from Aliexpress. It was packaged in the same way that KBDFans packages things – in a box with about an inch of bubble wrap taped around it. It was perfectly safe. Hard to believe anyone thought that just sending it in the box would be sufficient. I got the hot-swap version, which seems pretty cool. My switches aren't coming until tomorrow, so I'll probably post a photo at that point.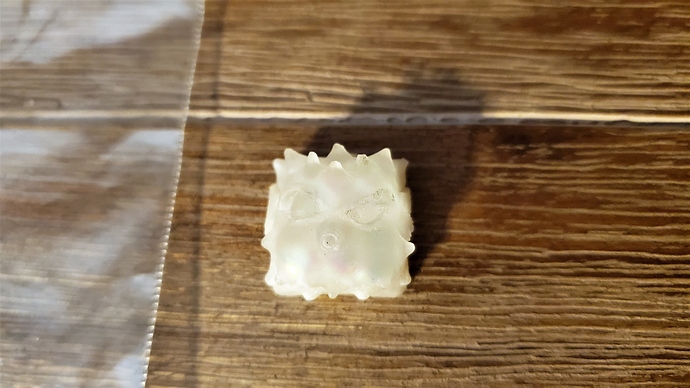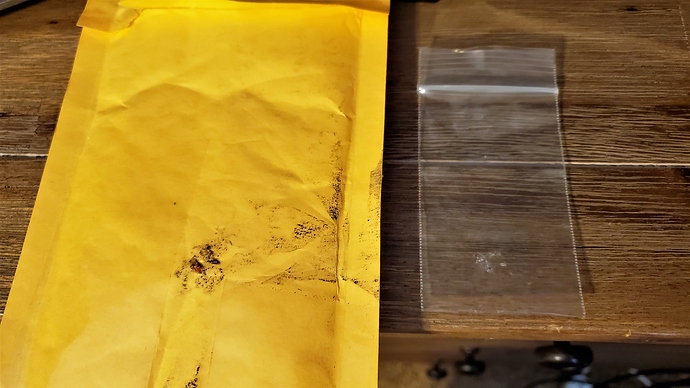 Managed to find a Snowfyre Fugu for sale at a decent price on r/mm, unfortunately someone at USPS handled it like a neanderthal…

Looks like it got dropped on a cement floor & stepped on
, gonna have to make a claim for the $50 insurance that comes with first class mail. Hope they don't give me a hard time cause I paid more than that for the damn thing. I'm starting to think my Jamon set just doesn't want an artisan to match with it TBH. I bought a Mangler Orochi for it before the set shipped thinking the reds would be close enough & they weren't. Now I bought this cap which does match nicely, but it gets mangled during shipping!? Makes you wonder…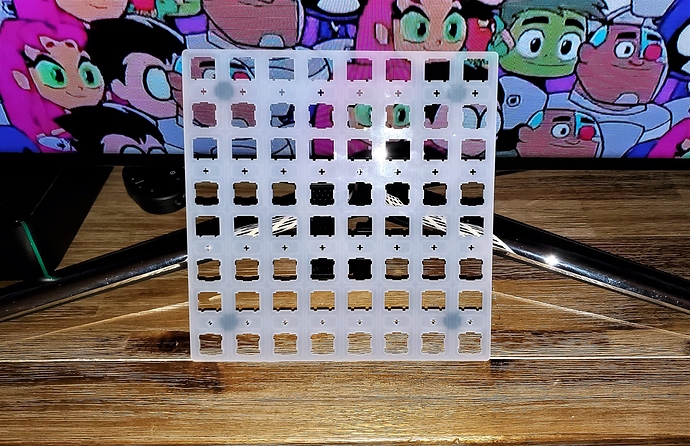 On a better note I also got an acrylic lube station made by
@qlavier
in from 1up! Can't wait to put this through its paces, no more loose parts while lubing switches!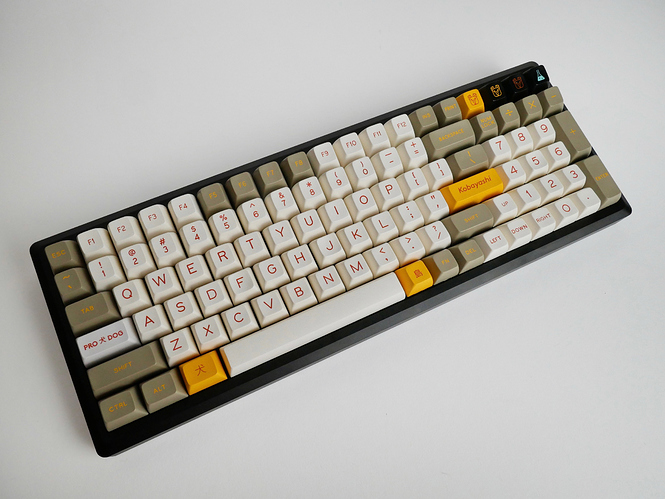 Here is the YMDK96 I mentioned above. It is a hot-swap PCB, but aside from that I put everything together myself, which I guess is the closest I've come to actually building a full board "from scratch" (installing and lubing stabilizers, etc.). I put Gateron Yellows on it because I had never used them before. I'm not entirely sure I could tell them apart from Blacks, but they aren't bad at all. The switches do come apart with surprising ease, though.
I think Kobayashi looks quite good on this board, but I wish the standard modifier kit included mod-colored directional keys (they are only in the 40% kit). Here are a few more shots. I might eventually put this set on an 1800-style board, but for now I'm pretty happy with it.
Poor Fugu! Sorry man, that sucks…
That turned out so nicely! Glad the board arrived safe and sound. I also have Gat yellows in mine and I'm happy with them. They're a nice weight and not too noisy.
Poor Fugu

Press F for fugu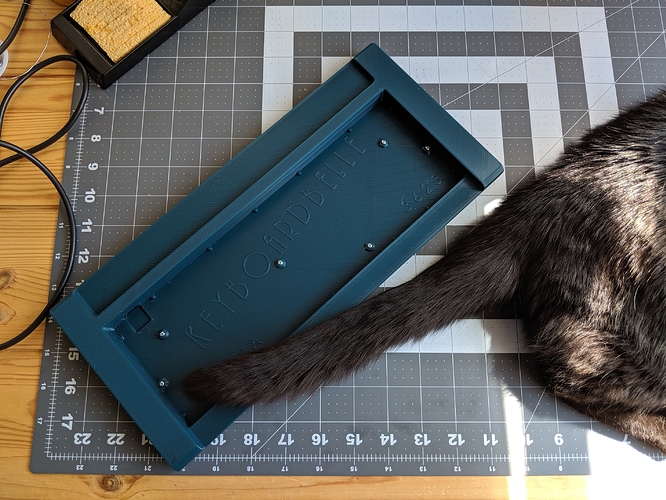 Futura Case in Leviathan Blue from @keyboardbelle
also featuring an uncooperative Steve butt.
I just got two B-stock @keyboardbelle cases in as well