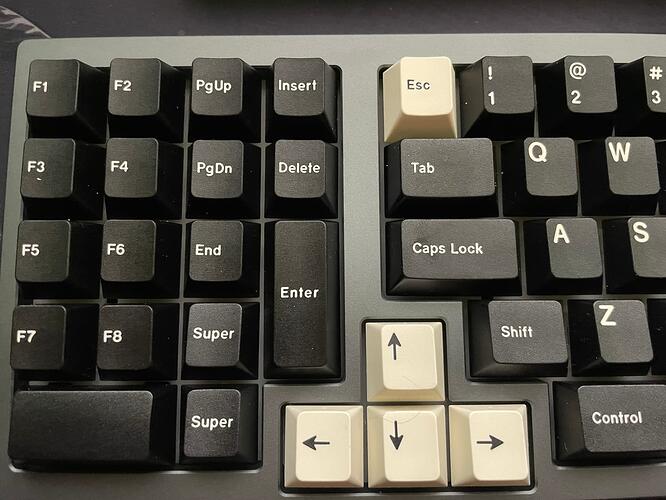 I finally got my Hidari built and now I have a full Numpad, and I need to do something with it, as I don't really need a numpad (I just filled the numpad with keys for now). I bought the board more for the left side arrows, and wanting some navigation keys on the left hand side.
But, now that I have all these keys to work with I would love to hear about what people use their function keys and nav keys for. Any cool macros you have set up? I'm not even sure what is possible to be honest. I do know, that once I use the solder PCB I am going to go with a full 1u macropad setup.
Right now I definitely need "insert" as I use it in a mind mapping program I use. I also use page up and page down a bit. I am not a huge f-row user.
I do a ton of cutting and pasting for work so I was thinking of setting up dedicated keys for that. Though I am not even sure if that is possible as I am completely new to this.
Thanks for any ideas you share!