I've previously noted how odd RAMA's shipping prices were for the M60-B GB but now I feel like they're trying to pull my leg with the current MATS: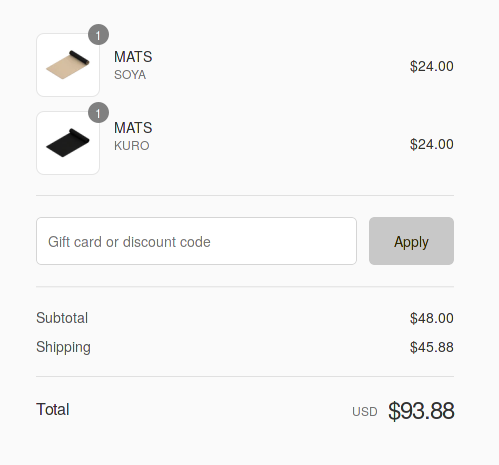 I've entered MIA, USA as destination. Apparently the only option is DHL Express (for whatever reason) and I'm starting to believe that RAMA maybe stopped caring about non-local markets? I mean, I've ordered a couple of deskmats from Aliexpress, where most had free shipping (at a similar price point for the deskmat) or cost less than $10.
I'm not trying to rant here, I'm genuinely interested to understand why shipping prices have gone up for RAMA specifically? Even Kbdfans offers a better rate (~$25) - and they're also using DHL Express from what I know.