Hi everyone.

I'm a designer based in OKC. Been here for about 4 years, ever since I married my amazing wife. Was in Memphis before, most of my life. Originally from New Orleans.
I'm fairly new to keyboards-less than six months in. It can be an intense world for sure, but I'm here because I want to enjoy it. I've noticed some of the negative vibes of some of the other keyboard internet pools. This forum looks really refreshing so far. So I am excited to be here and participate.
I've known about mechanical keyboards for years, seeing stuff online about it. A coworker got into it. But I was always too busy or never had time. Well a startup I was in ended recently and I had more time… haha.

I posted a call on Twitter (https://twitter.com/nola_will/status/1257115903902310402?s=20), and people came through. That's where it started for me, and the rest is history. The more I learned the more I enjoyed. Finally found a board in stock one day and jumped on it. I wanted to wait and get a board I would love for a long time. I'm glad I did, even tho it cost a LOT (when it all added up).
My first set is a KBD75v2, silver case. Their PCB and assembly. I got cherry red linear switches. I didn't really know which switches I wanted, so that seemed like a fair start. Excited to try some different ones soon tho. Wondering if I would tactile. Found a SA Laser keyset on r/mechmarket, mainly for the "back to the future" keys and the colors. Absolutely love them. So happy with my first mechanical board.

My first board: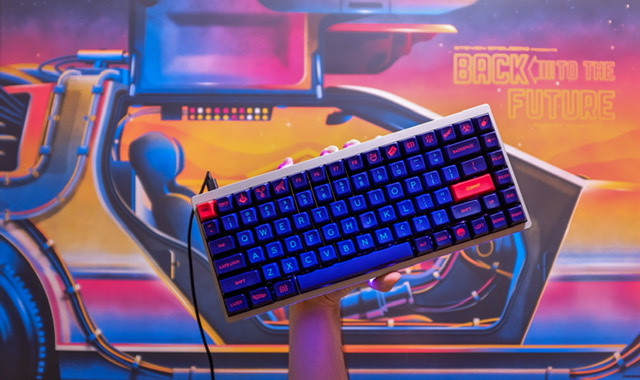 Got my eye on a couple other high end boards I might try for. The evolv for one. Eyeing the current GB on Rama right now… Raffles make my chances slim, and I fully understand that. I still enjoy following some of the cool designs out there. I appreciate quality work, and that you can't have it all, and all at once. Here to enjoy the process and see cool projects happen. If I can score some great boards here or there, I'm all for it. If not, I still enjoy it.

Trying to collect more great designers and big names to follow out there too, just to be more aware of what's happening, and the genuine people are that are actually doing cool things. Looks like that includes some of the moderators here. Post others if you know of any to follow, and where to follow.
Thanks for reading!