Unfortunately, I don't have a lot of before photos. I do have one that shows the general disarray my overflow keyboard storage closet was in: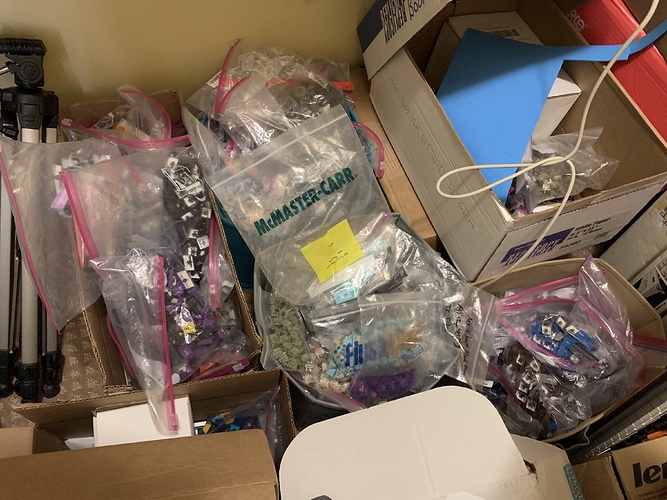 So, I spent 3 days working and this is my progress. Still have a bit of work to do (adding another shelf and moving some empty boxes to the attic).
I'm proud of my work and I wanted to show it off. Organizing has really empowered me. Knowing where things go gives me a feeling of relief when I step in there. Honestly, I couldn't even step in there before. Huge improvement. And, as a nice bonus, I freed up a lot of room in my office for additional boards.
Have to keep one closet rod accessible since my office doubles as a guest room when family visits. But I like the space it creates for extra light.