So as a "content creator", I do like to follow information and news pertaining to what I do and different tools that allow me to do what I want. Of course for tech one of the big hubbubs lately has been the new M1 chip from Apple in their tablets, new macbooks, and the mac mini.
How good of a proposition do you think it is and why?
I'm a bit curious because I saw on Amazon they had renewed M1 Mac mini base models for a pretty attractive price: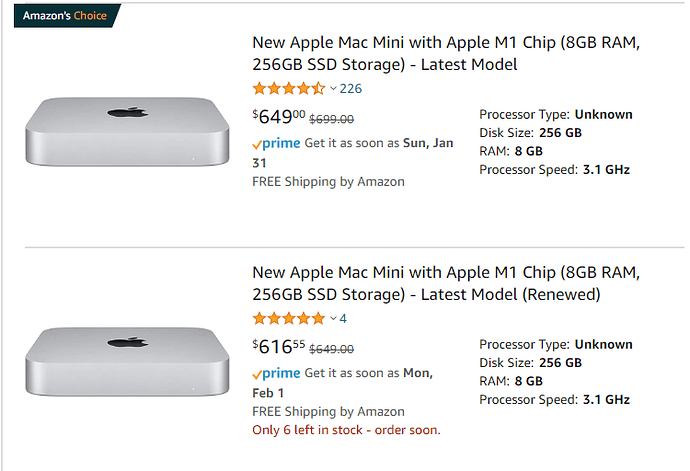 (vs $699 Apple Retail).
Honestly it's a bit tempting for me to have a separate computer for streaming on Twitch as well as some light photoshop/illustrator duties. I'm pretty confident my current rig could still outrender this when using Davinci Resolve, although probably not by as much as the price difference between my system and this might suggest haha.
What do you all think of the Mac M1 mini as a concept? A decent mini(ish) PC? Wait for Apple Silicon M1x?
Do you think there needs to be more ARM app support to justify its existence?