Basketweave R3 looks cool but I've been so not happy with stacked acrylic in the past:
There's an Arisu in-stock with acrylic case for $150 here: Arisu Keyboard – Nico and Steph Studios
No color options, just Clear Frosted. I would not recommend anyone buy a stacked acrylic keyboard but it is cheap.
Neither Alice nor Arisu, the 40% + Arrows Bolt is up for sale on the Lazy Designers discord. Here's a video of a build. Bolt by LAZYDESIGNERS - YouTube And here's a link to their discord: https://discord.gg/H96XCsZ39V
I like this board for the layout and the lightning bolt in the center is cool. It is mostly stacked acrylic but supposedly a more premium version is due next year.
Ergo? Ortho?!
How about: Bizarre! Group Buys - [GB] Boardrun - MKUltra Corporation
I have no idea what's going on with the Boardrun Classic and Bizarre besides that there are too many options, not one keyboard layout that I saw, and the photos not matching the product aren't helping.
oh wow, i'm actually super into the boardrun bizarre. kinda like a boardwalk but…ergo and without having to buy ergo kits.
The UM-A looks awesome and strange, a 3D-printed split Arisu design with an OLED: UM-A – Merge Design , GB ends on the 18th. I've been wanting to see 3d-printed alice designs, and while the UM-A is a split more than an alice it is very tempting.
The Rikia appears to be a trolling board with that name and price after the Rukia GB turned into a nightmare.
I had someone else just post this, it is quite an interesting concept. The only Alice style I've used so far is the Orange Boy Ergo and it's not bad, but I haven't really played with it enough. I definitely love my Sinc, so this thing is kind of the best of both worlds.
It was created as a one-off for Rik, who was in the Rukia buy. Others have asked him to make more and thus he's opened an IC about it. I don't think he's going to make many units as he didn't really want to run a GB in the first place.
There are a ton of good examples of bad group buys out there, I can't imagine putting trust into one where the runner didn't want to run it in the first place.
The "Libra Mini" looks cool, a 40% tented hotswap static split with a joystick on Aliexpress for a hundred buckaroos. Only downside is that it is basically stacked acrylic and has no lighting to take advantage of that
Keychron has their Q8 with an Arisu layout, knob, gasket mounting, double G and B, and almost no nose. $200 for a barebones, $230 assembled Keychron Q8 Customizable Mechanical Keyboard estimated launch in April or May.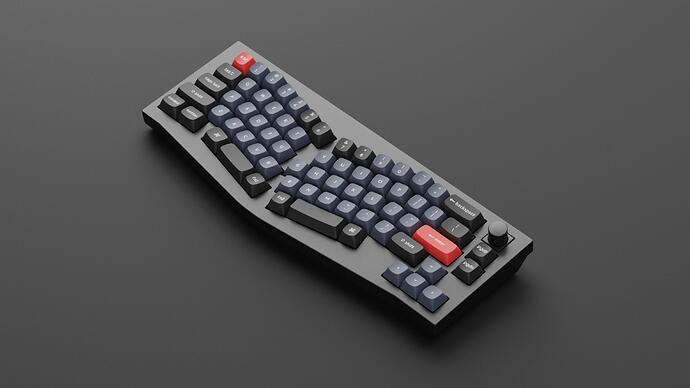 I like a little bit more of a nose on this layout, and the pgup/page down on the left but the price is great along and the gasket mounting system could be fantastic.
No way. Totally didn't see this coming. This is cool!
The MGA revision 3 is supposedly coming soon from Sneakbox, with a polycarbonate option and an internal weight: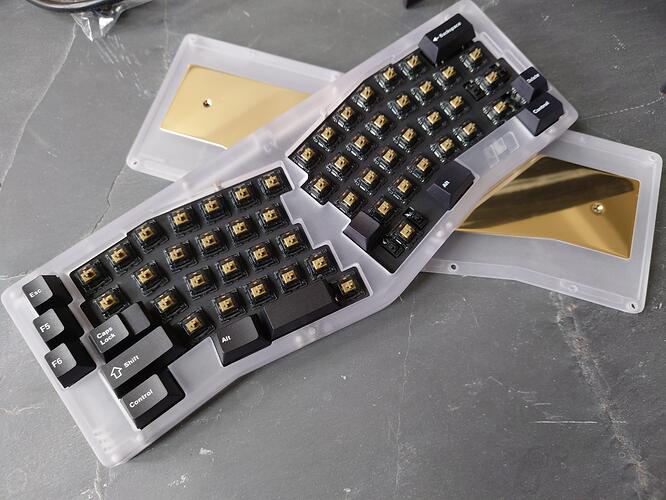 The MGA I have is a great board, and I'm a little disappointed the logo is changing with this new version (the almost full width logo is being replaced with a simpler mark)
We were talking about this board on another server. It's not a bad looking board, but the Double-G, Double-B, and the gap between them got a lot of attention.
That gap would drive me crazy; it's not huge but it's right there. Otherwise, this looks like an extremely solid Arisu option.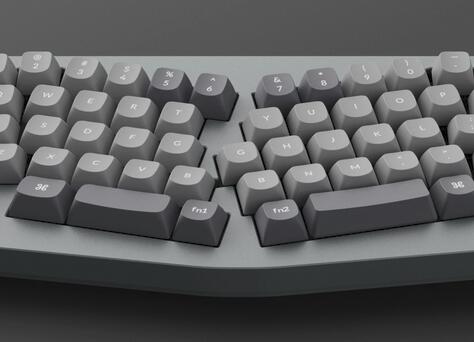 Why the extra G? Is there so legit reason other than just being different?