Sometimes I do stupid things that take up my whole morning and cause headache. This was one of those things.
I worked fast to avoid losing track of my process, so I overlooked a few sets like Sloth, Monkey, GMK Godspeed and Royal Alpha. I figured those are more in the "white" or gray category.
Here's a photo with a comparison of some "beige" and "cream" caps.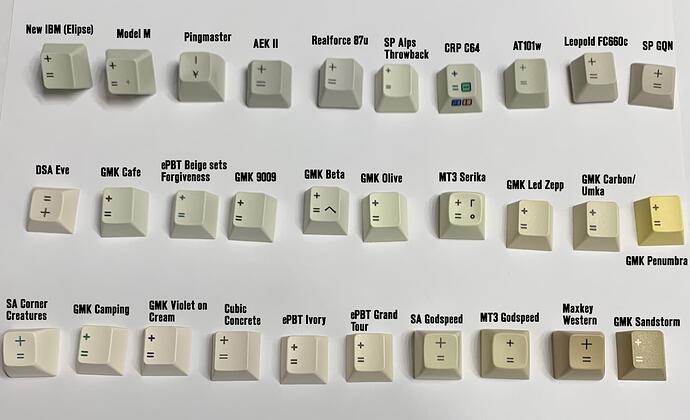 My Favorites
Classic beige
A tie between OG Model M and GMK L9
Cream:
Something a bit more yellow and aged looking: