Yes, yes, it's not April Fools. And cue all the "10 years too late" and "wrong spring," but here it is:
https://www.cherrymx.de/en/blog/cherry-mx-ergo-clear-switch-modification-by-enthusiasts-becomes-official-mx-derivate.html
CHERRY MX Ergo Clear: Switch modification by enthusiasts becomes official MX derivate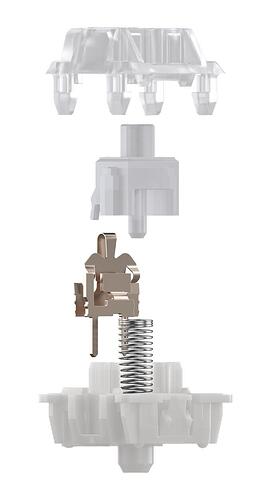 CHERRY MX is expanding its own portfolio with the CHERRY MX Ergo Clear, a derivative that is primarily intended to address the DIY community: In 2011, what originated as a modification by enthusiasts from the mechanical keyboard scene has now been launched as an official MX switch and has been optimized according to CHERRY MX's industry-leading standards. The so-called MX Ergo Clear is featured by a particularly tactile switching characteristic without an audible click as well as a comparatively light actuation force. This positions the model between the classic MX Clear and MX Brown. The MX Ergo Clear is the first special edition of a community switch from CHERRY MX.
---
I'd rather they just learn how to manufacture MX Brown properly, but at least they are doing something.
The real news for me is: maybe this means Cherry is retooling the MX Clear stems. These switches could then form the basis for decent Ergo Clears like those of old.