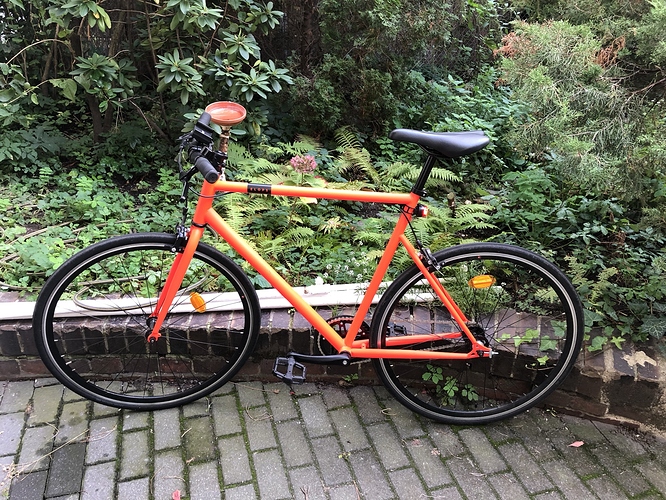 I went for a ride yesterday and thought to take a photo for this thread.
My commuter bike, a cheap (~5 Rama keycaps) single speed. It has a fairly narrow handlebar, quite handy for those times that I need to get in between two lines of cars.
I've only had it for a few months, so no modifications yet besides the phone holder on the handlebar. I was quite lucky to find it in my signature orange colour.