Hey guys, it's Nathan Kim from over at YouTube (https://youtube.com/taehatypes) and I present to you all the GMK "Mr.Sleeves" Addon kit! As the title says, this is NOT a full set, but an addon kit meant to complement many existing/upcoming sets such as GMK 9009, GMK Muted, GMK Pristine, GMK Monochrome, etc…
Mr. Sleeves Lore:
Although it started off as banter in Top Clack's Discord server, Mr. Sleeves is very much a real character in TC's Omniverse. Little is known of him other than that he is part of a mob comprised of other formidable personas and that he is known to exact justice on villains through his vivid and deadly sleeves…
100% meme but also 100% truth, the sleeves and rings I wear in my typing videos might have become more a topic of interest than my videos. Most notable of my sleeves is this particularly vivid one:

Many have asked that this sleeve color scheme be turned into a GMK set and now I am trying to make it a reality.
Kit:

The above kit is currently using the C variants of the proposed Pantone colors, but I am going to attempt to color match for the U variants of the colors which in my opinion look nicer. GMK offers the coated C variants as defaults so it is easiest for them to achieve color matching for that and this render will represent how the set will look like at its worst colors.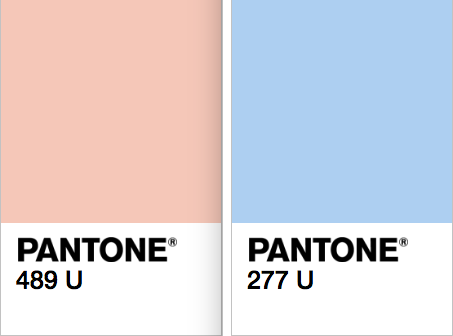 Renders:
Amazing renders by janglad:
Mech27 with GMK Muted base (ISO)

Upcoming RAMA U80 with upcoming GMK Monochrome
Mech27 with GMK Muted base (ANSI)
Modern M0110 with GMK 9009 base
Amazing renders by Morning Coffee:
M60-a with GMK 9009 (Blue Esc/Spacebar and Pink Enter)

M60-a with GMK Muted (Pink Esc/Spacebar and Blue Enter)
M60-a with GMK Pristine base
M60-a with GMK 9009 base and "Mr. Sleeves" (all blue)
Pricing and Vendors:
We tried to keep the costs as low as possible and arrived at a price point that is very competitive to currently existing addon kits on the market right now available for purchase.
NovelKeys (NA) - https://novelkeys.xyz/products/gmk-mr-sleeves-gb
Mykeyboard.eu (EU) - https://mykeyboard.eu/catalogue/gmk-muted9009-mr-sleeves-addon-kit_703/
zFrontier (CHINA) - http://www.zfrontier.com/m/4343
zFrontier (Korea, Japan, Australia, NZ and other Asian regions): https://en.zfrontier.com/products/gmkmrsleeves
Group buy will be open until September 21st, 2018!