Oof, you're a bad influence lol
I thought I'd have no more than 3 keyboards at the same time. I was wrong. Embrace the dark side of the power.

EU GB for GMK Phosphorous @ MyKeyboard.eu closes at 23:59 in 4 hours. Last chance to get it with NorDEUK!

Dear GMK Phosphorous buyers,
I have some news regarding the NorDEUK kit…
Neutrons — the NorDEUK Kit
After weeks of negotiations with GMK in regard to the NorDEUK kit, we were unable to come to an understanding which would be financially feasible in any way. The costs that MyKeyboard.eu would have had to incur would have been so large, that I wouldn't have wanted them to take them upon their shoulders.
So it is with great saddness

that I have to announce, that NorDEUK will not get made. I admit I jumped the gun saying that "all kits will be made" but I truly believed, especially seeing all the other sets, that we'd get there.
This means that you now have a choice:
you can get refunded for your whole order
you can get refunded for just NorDEUK, and keep the rest of the order intact
Either way, please contact MyKeyboard.eu via email, discord, etc.
Colour-matching process
The colour-matching process has been underway for a few weeks now and I'm currently awaiting samples from GMK. To top this off, my personal RAMA M60-A Moon Stealth should hopefully arrive very soon (I already have received my shipping information), so I'll be able to do a comparison on and with a physical keyboard.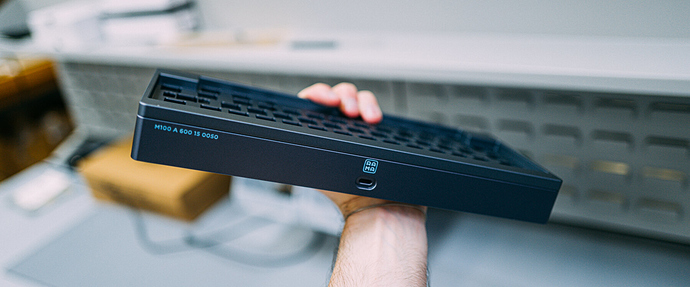 (Image by RAMA WORKS.)
I'll get some pictures up as soon as I have all the necessary parts.
I didn't go in for the set, and wouldn't have for the Europe kit even if I did, so it doesn't really affect me, but it kind of sucks to have been seeing "ALL KITS WILL BE MADE!!!1!!1" all over the place for a while there when that in fact was not the case.
GMK was flexible enough with competing sets that we all believed NorDEUK would make it. Lesson learned.

This is my RAMA M60-A Moon Stealth with the phosphor-filled enamel weight. The plastic chip is Pantone 311 C, which will be used for the legends and accent keys. This photo was shot under a mixture of muted natural light (very cloudy outside today) and strong yellow (warm) artificial light. I tried to tweak the white balance to make it as neutral as possible but it's not perfect. Nevertheless, the phosphor-filled enamel is very very close to the chosen Pantone 311 C!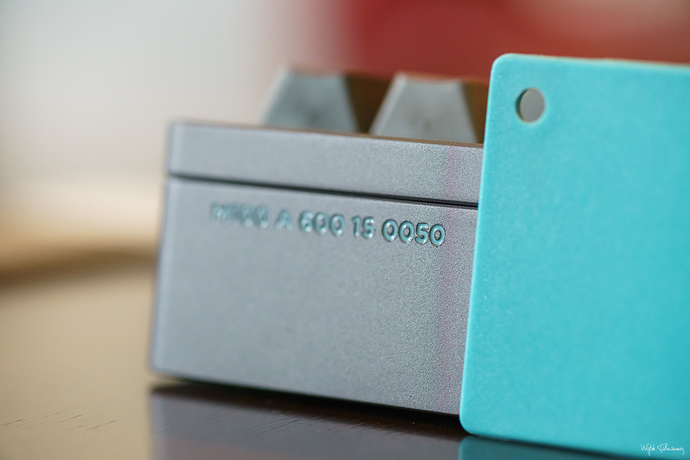 Waiting for samples from GMK!
Made a quick photoshop of what Phosphorous will approx. look like on a RAMA M60-A, based on a photo of a another keycap set. It is not colour-accurate. The top of the keyboard is too purple-ish, the bottom a bit too light, while the keycaps themselves aren't the exact shade of grey that they're supposed to be. Anyway, just a teaser 'cos I can't wait for samples any longer!