Hi everyone, this is the GB thread for Linjär. After a successful and quick Interest check, we are happy to move forward to the actual GB!
A big thank you to Janglad for rendering Linjär in a keyboard!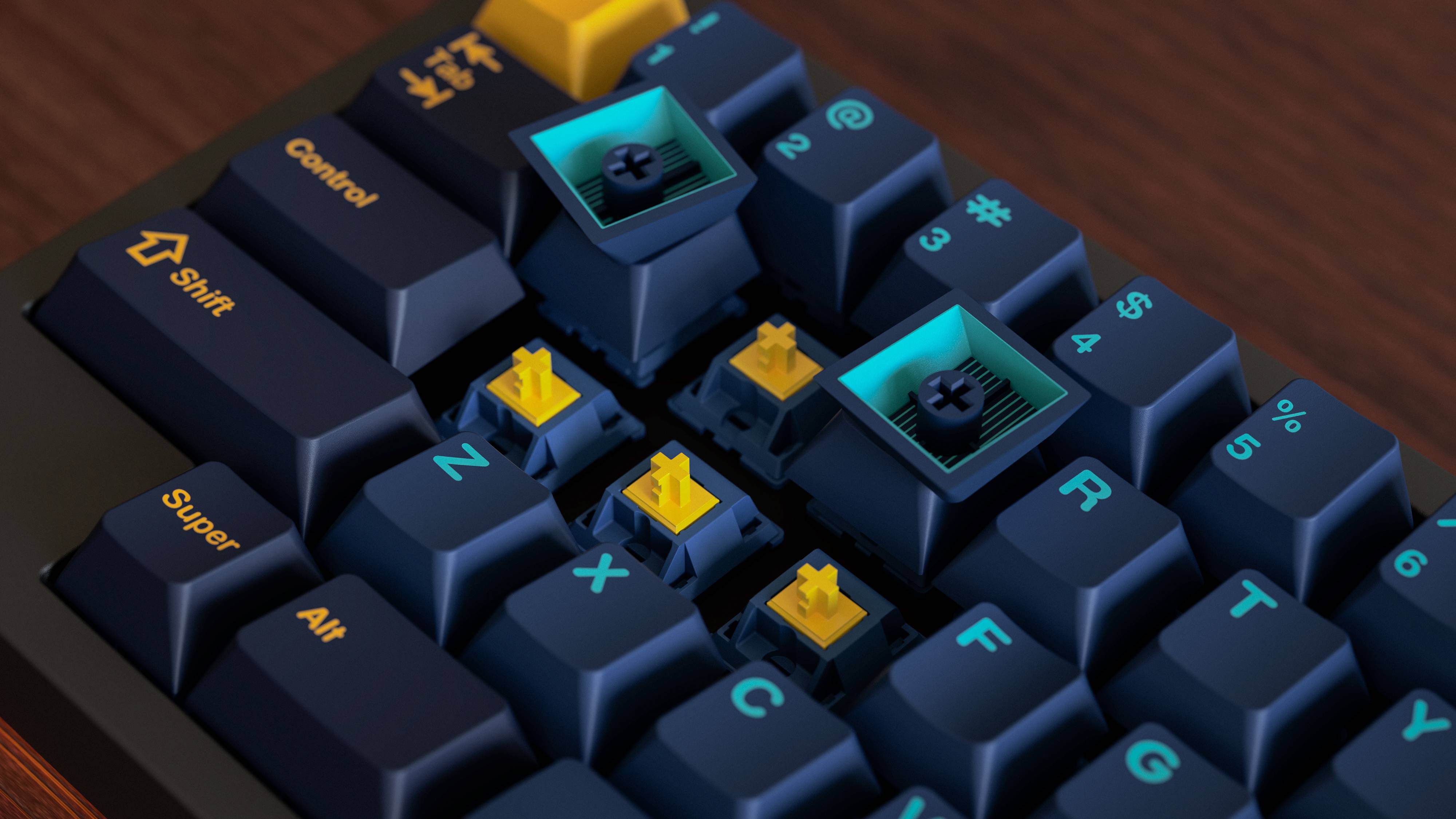 Linjär is a linear switch which will be manufactured by Gateron, which aims to be as smooth as a Gateron yellow, offered in Swedish themed housing- and stem colors.
It started out as a meme in the swedish community, and turned in to something much bigger! We are happy to bring this switch to ourselves and to everyone else interested!
It will be limited to 1 production run ONLY.
Switch information for Linjär:
Manufacturer: Gateron
Housing Pantone 301 C, Stem Pantone 116 C (official pantones for the flag of Sweden)
Type: Linear (LINJÄR)
Weight: 65cN bottom out, gold plated spring
Factory lubed: Yes, slightly
Pricing per switch: 0.35USD~ EU, 0.36USD US
For EU, sold in packs of 90 or 120; US will be able to buy in increments of 10
MOQ: 20000 switches
– This switch is non-profit, which is why the price is kept low. The pricing is simply Gaterons quote + import fees and logistics from the proxies. It is a community project, and no one who was part of making this happen from the Swedish community will earn anything from this GB. Switches sold after the 20k mark will result in a few cents profit per switch. This microscopic profit will go to the proxies for assisting us and being kind and offering to do this non-profit as well. With this, we feel we are true to the non-profit spirit. –
The GB will be open for orders starting January 21st, running until February 20th (end of Chinese new year). The production time is expected to take 15 days.
Proxies:
EU - https://mykeyboard.eu/catalogue/category/group-buys/linjar-switch_136/
US - Novelkeys - https://novelkeys.xyz/products/linjar-switch-gb