got a pc plate as well! Just wondering if we can also order the plate (white) only separately?
was just about to ask this. Im not sure if I'll like the sound of the pc plate, even though I love the way it looks and would love to pickup a black plate as well.
Went with full Clear PC because it looks fantastic. Also picked up a keybrief! Happy Thanksgiving

I'm almost certain that we'll have extras of all plate types but I've removed those from Shopify for now just to give us some comfortable safety buffer. In case there are any additional ones that we discover with QC issues (we have another shipment coming in a week or so), we don't know the reject rate so I don't know how many I can sell with confidence. I'll announce to my email list when we do the restock of straggler Heavy Grail components, likely early next year (which my email obliviously called 2021, but with some horror I recently realized is of course actually 2022.)
Regarding the sound differences, they are subtle, but I'd say that the PC is more clacky and the ABS is more thocky. I probably slightly prefer the sound and feel of the ABS plate, but of course the PC plate is just much cooler. So I think it's a toss-up. I wish I had had time to shoot a typing test, but it was quite a rush to get this up in time for the (apparently now traditional) holiday offering.
Ever consider doing a PC rear plate?
Hey folks, picked up a GOCF Heavy Grail yesterday and I'm stoked but I still need a Pro 3 line HHKB for it. I plan to silence it once I get it in the Grail, so is it worth getting a Type-S variant or just a Classic with 3rd party silencing rings? Just curious if the Type-S offers anything worth carrying over to the Grail (e.g. longer stems, I haven't found a definitive answer on this Googling around). I also see that most (maybe all?) of the available Type-S models are Hybrids, which might be a waste of extra cash if I don't need the Bluetooth or plan to mod it to be battery powered.
If I wanted a silenced Topre keyboard I would absolutely go with the Type S which uses purple sliders. Those sliders were designed with the OEM silencing rings in mind. If you were to go the other route, you would be installing probably Deskeys #3 rings in black sliders that were NOT designed to accommodate rings. The result - as stated in another topic regarding minimal Topre modding - is that the switches will always be slightly actuated. The amount is probably negligible, however. But it is something to keep in mind.
If you go non-OEM and get something like Deskeys silencing rings, you may also need the Deskeys gaskets which correct the slight dome compression that comes from stock non-Type-S sliders not accommodating for the silencing rings.
This is a faff and you may even end up spending the same amount as a stock OEM Type-S Hybrid overall, so it may be simplest to just go Type-S. Some folks prefer the reduced key travel and sound of modded silenced though.
Thank you both for the advice. I think something I didn't totally understand was whether the silencing rings in a Type-S can actually be transplanted to the Grail — can they? Wasn't sure if they were stuck to the housing.
It would be fine with the Grail. They don't stick to the housing, rather they provide a cushion between the base of the slider and the bottom face of the slider rails preventing plastic from clacking against plastic when the keys return to normal position.
Anyone out there miss out on aluminum version and want to buy my incoming K2 with pink plate? I don't really have space or need for two heavy grails and polycarb is really what I've dreamed of for a hhkb.
I'd sell it for what I paid plus shipping to you.
Totally worth the S IMO. Non S is great as well (I've built both) but the deeper thock of S is what really does it for me.
What's all this "space" and "need" business?
@norbauer sorry for the dumb question but I can't recall the discussion about pro 2 pcb in pro 3 heavy grail - if I switch the daughterboard to Hasu / Yang controller then pro 2 pcb would work in pro 3 heavy grail? Or there's some additional difference that I'm not aware of?
Anybody who tried or knows pls chime in as well. Cheers!
your heavy grail case is the pro 2 version right?
FWIW, I am fairly certain that at least these days HHKB doesn't use purple but black silenced sliders. Leopold's *C models have purple sliders. Just putting it out there not to confuse people when they but type S.
It certainly is the Pro 2 version.
I haven't built one yet, but the mounting holes on a yang/hasu match that of the pro-2 and not the 3, so I'm not sure how it would improve compatibility. I think it's just a matter of lacking the correct standoffs.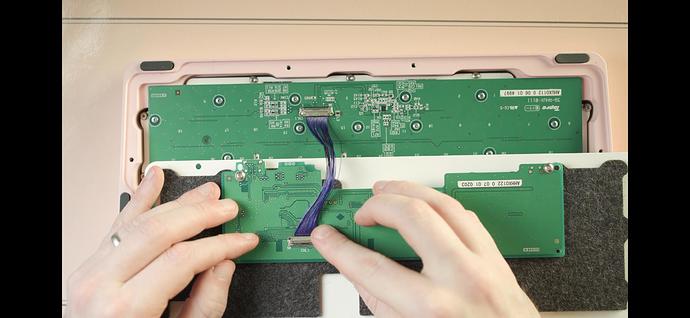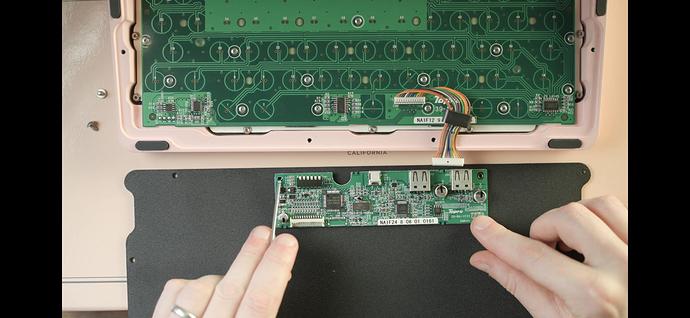 I imagine you could use just 1 mounting point, if you had to, but the USB cutout wouldn't match, so then you're potentially installing a daughter board?
Others may have different experience.