Pre sale is live on our store!
https://www.american-haptics.com/shop/p/workmat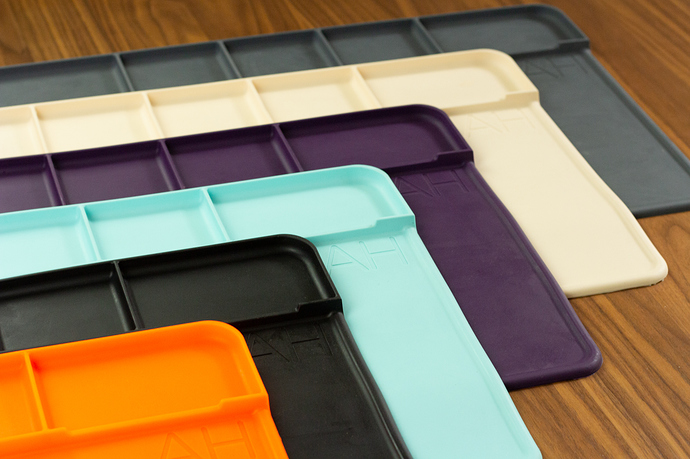 Presale will last 4 weeks, fulfillment will begin as soon as possible, will have to wait for the custom colored silicone to be manufactured for us before casting. After presale is closed, and all orders fulfilled, we will launch the product for retail availability on our website.
Presale price is $55 plus shipping. After presale, the price will increase to $65, and we may drop some colors. Also in the works is a system to get custom colors. This service will likely be available after retail launch, will have a MOQ of around 20 units (minimum batch size for us to get colors made), and will require a Pantone C color code.
There will be some adjustments to final colors. An infographic illustrates the differences on the store page. We have selected Pantone colors that we feel better represent the intended colorways and are closer to renders/ original concept. We were not happy with how hand mixing the colors was inconsistent and when scaling from practice batches to prototypes the colors did not behave the same. For that reason we are switching to pre mixed, Pantone matched colors.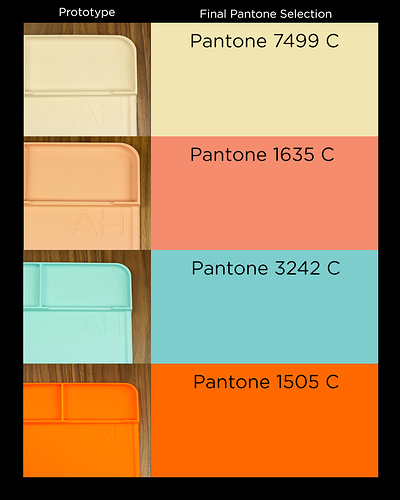 Thank you to everyone who connected with us during the development process. Can't wait to get these out to everyone.
The best way to reach us is on discord American Haptics