wow a lucky man, those greens look immaculate, excited to see what you build with them.
Thanks! Yeah I had the seller send me some more pics & I couldn't pass as clean looking as they were. I'll be putting these in a tsangan layout 60% with split Rshift & split backspace now that I have DCS Yuri with all the compatibility keys I could ever want. Gonna use my last XD60 Rev.3.0 PCB I got for it & use either my midnight blue T60 or gray Klippe for the case. Definitely will post for you guys to check out once I get it built up!
Edit: Will be using a 1up CF plate for it as well.
Wow, sounds awesome, now I'm even more excited
Workmat arrived today! [GB] Workmat It is nice, squishier then the standard smaller blue ones. Is a bit chemically smelling but should dissipate in a few days (same thing happened with my previous silicone matt). Plan on using for solder and generally assembly of things.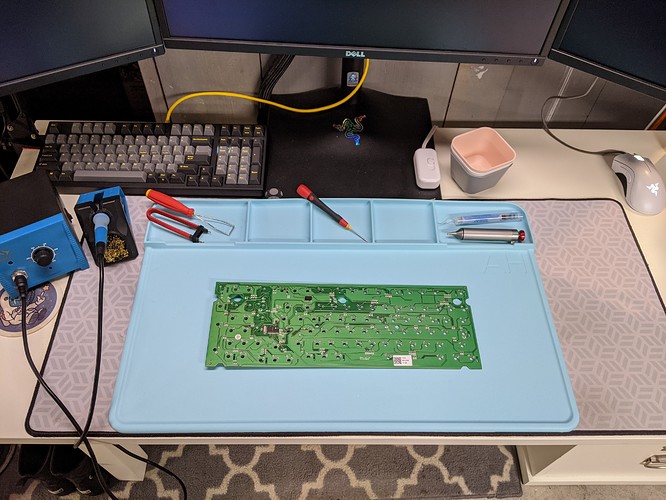 Also made a riser on a shelf for storage so it didn't take up too much room and still lays flat. Slides in and out on piece of cardboard.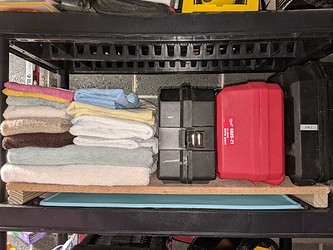 Sumi Deskmats Bonsai and Sakura arrived today via CandyKeys. I like the quality!
It looks to be very thick and of very high quality.
ePBT Spectrum CMYK++ Drops (spacebars and arrows) from Apex Keyboards
ordered 1/13 or 1/14 from CAN; arrived in US-CA 1/21/2021
did anyone else order this from KBDFans? does it really come in a bag?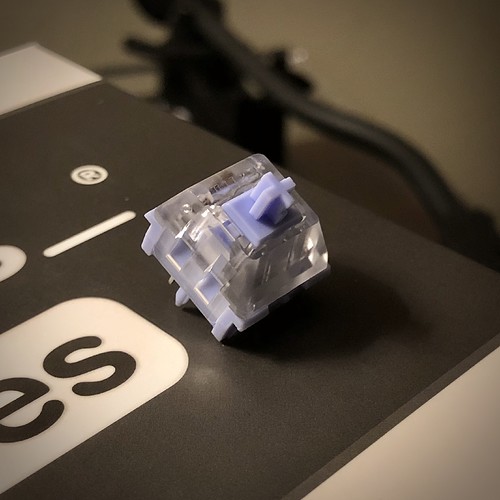 5-pin Polias from NovelKeys
These will be replacing my 3-pin ones, which will in-turn be cannibalized for frankenswitches.
Comparing these to the 3-pin, the only other difference I can detect so-far might be a better factory lube application; the NK 5-pin ones feel just a hair more smooth / less crunchy. Pushing them together reveals the 5-pin to have ever so slightly less bump resistance, but identical spring weight.
I've got an order of these on the way alongside the yok trash pandas to turn into something similar to a holy panda. I've heard how similar the stems are to that of the halo clear/true and if I go with these I don't have to deal with drop! They just hit Canada so theyll be here soon!
The only keycaps I've ever ordered from KBDfans wasa cheap 40% ortho DSA set & that came in a bag. Also from everything I've seen that other people got from KBDfans this seems about right. They love their bags there, to the point that they even bag up their switches in 10 packs!
Admittedly this is a space bar kit so to save on shipping they (both the GB runner and retailers) might have skipped boxing/packaging for it.

so bag shipped is most likely on brand

I think most space bar kits come in a bag. Every group buy that I've ordered a space bar kit shipped in a bag. I think its their shape and size that make them difficult.
got my minivan!..case… build pics will come monday but I'm planning on making a thockin jetvan with GMK paperwork and vintage blacks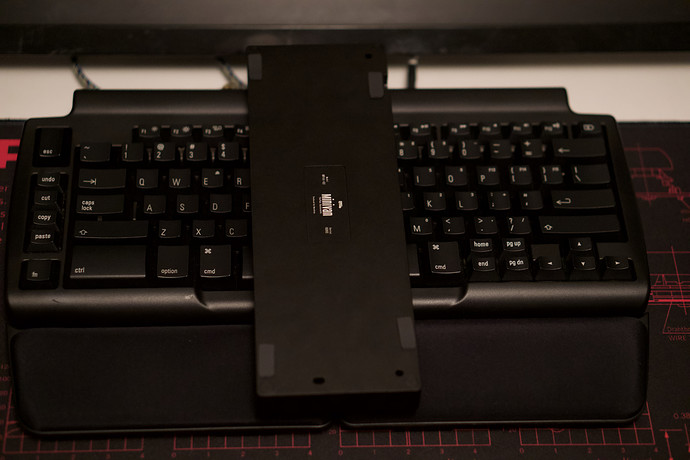 EDIT: more photos for fluff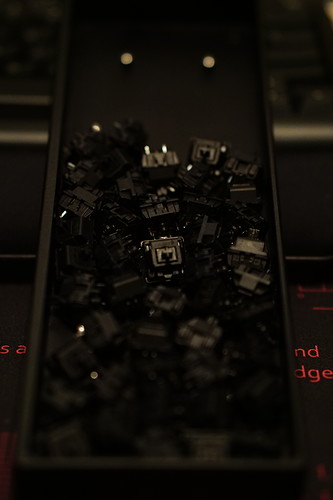 Nice! Excited to see yours when its done
My ePBT KuroShiro from KBD came in bags.
Just in time for the weekend.
A bag of Pro Plums, a smaller bag of Zilents and some screw-in stabs.
Soldering-weekend here I come!
C2FE cases arrived! Machined acrylic with a bead blast finish, Brass plates, brass bottom with sand blasted finish. Yes these have underglow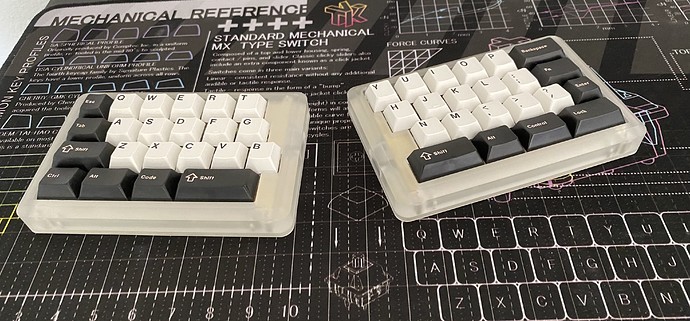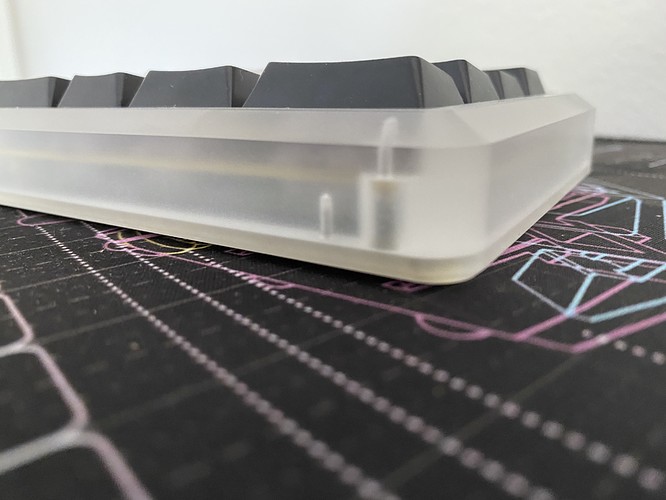 wow
GB when?