Here is a Flickr Album with some pics of GMK Jamón color samples.
The samples are spot on with the color codes provided and compared to the renders, the samples have more saturation, this is specially noticeable with the modifiers.
As I commented back in December, with the new render setup I'm getting less saturated colors, now that I have decent pictures I can use for reference, I'll tweak all the drop page renders and replace them with new more accurate ones.
For reference: this is how the Core is at the moment: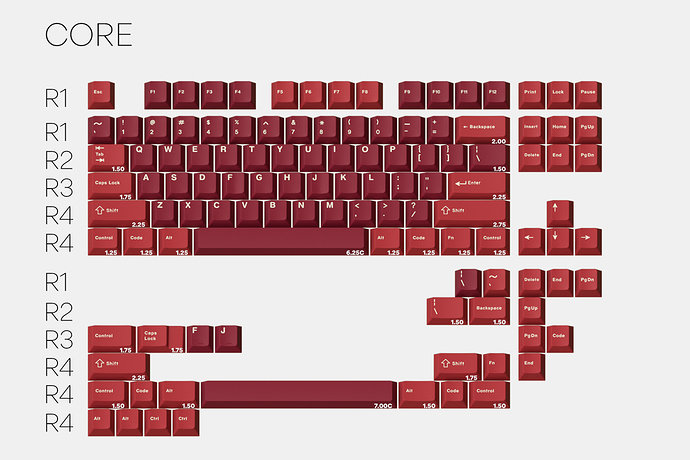 And this old render has red modifiers which are close to the samples: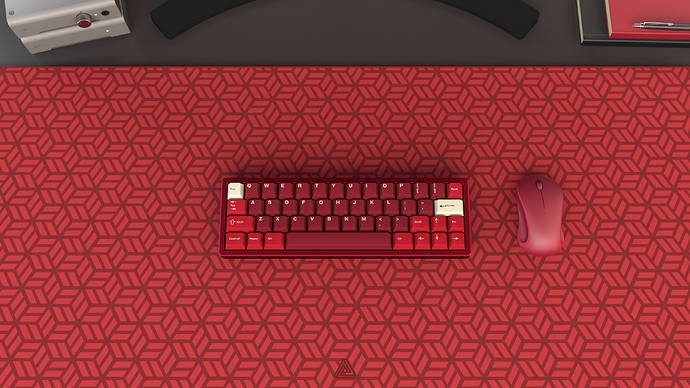 Comparisson with standard GMK Colors: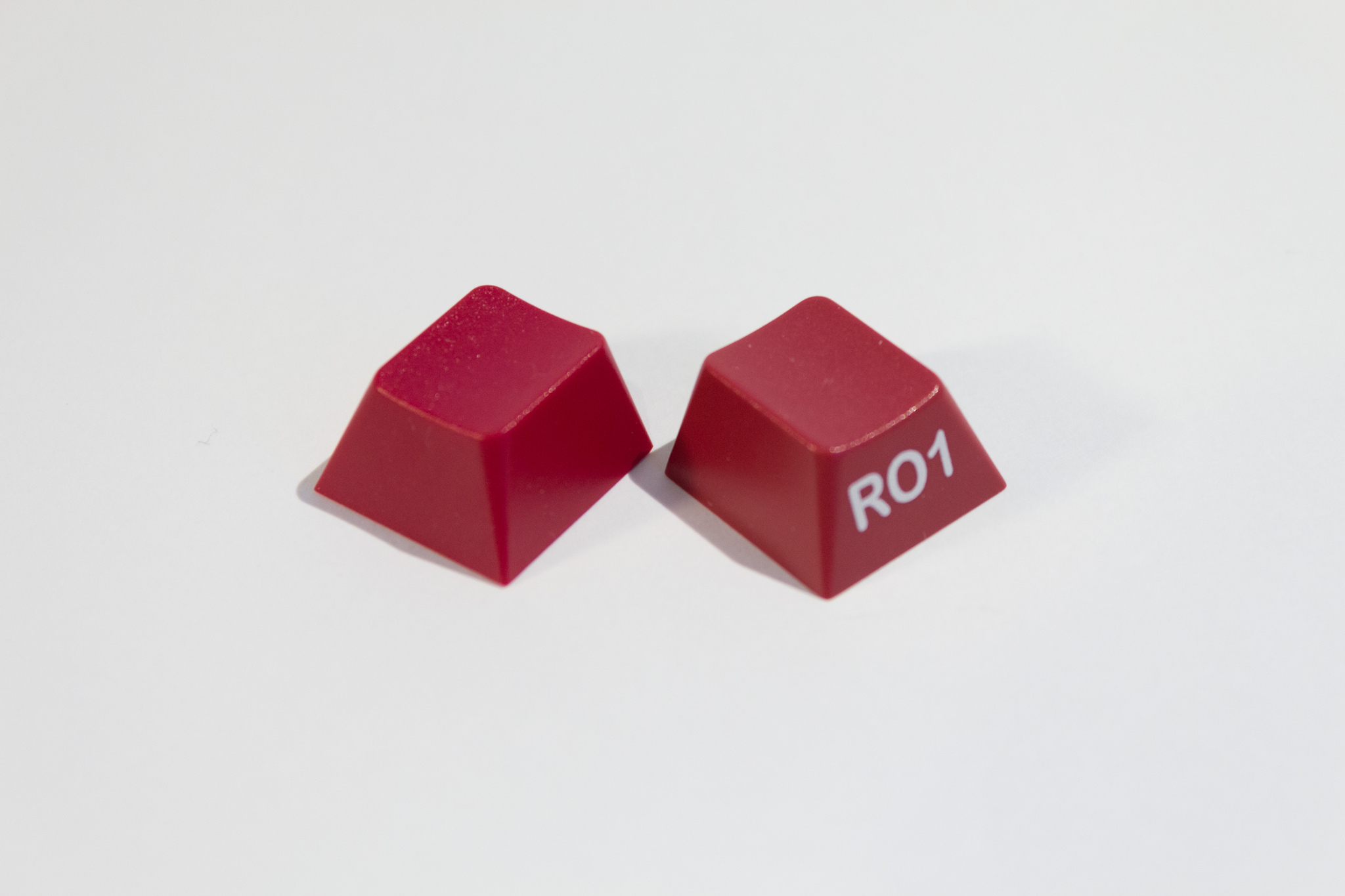 GMK Jamón Samples by zambumon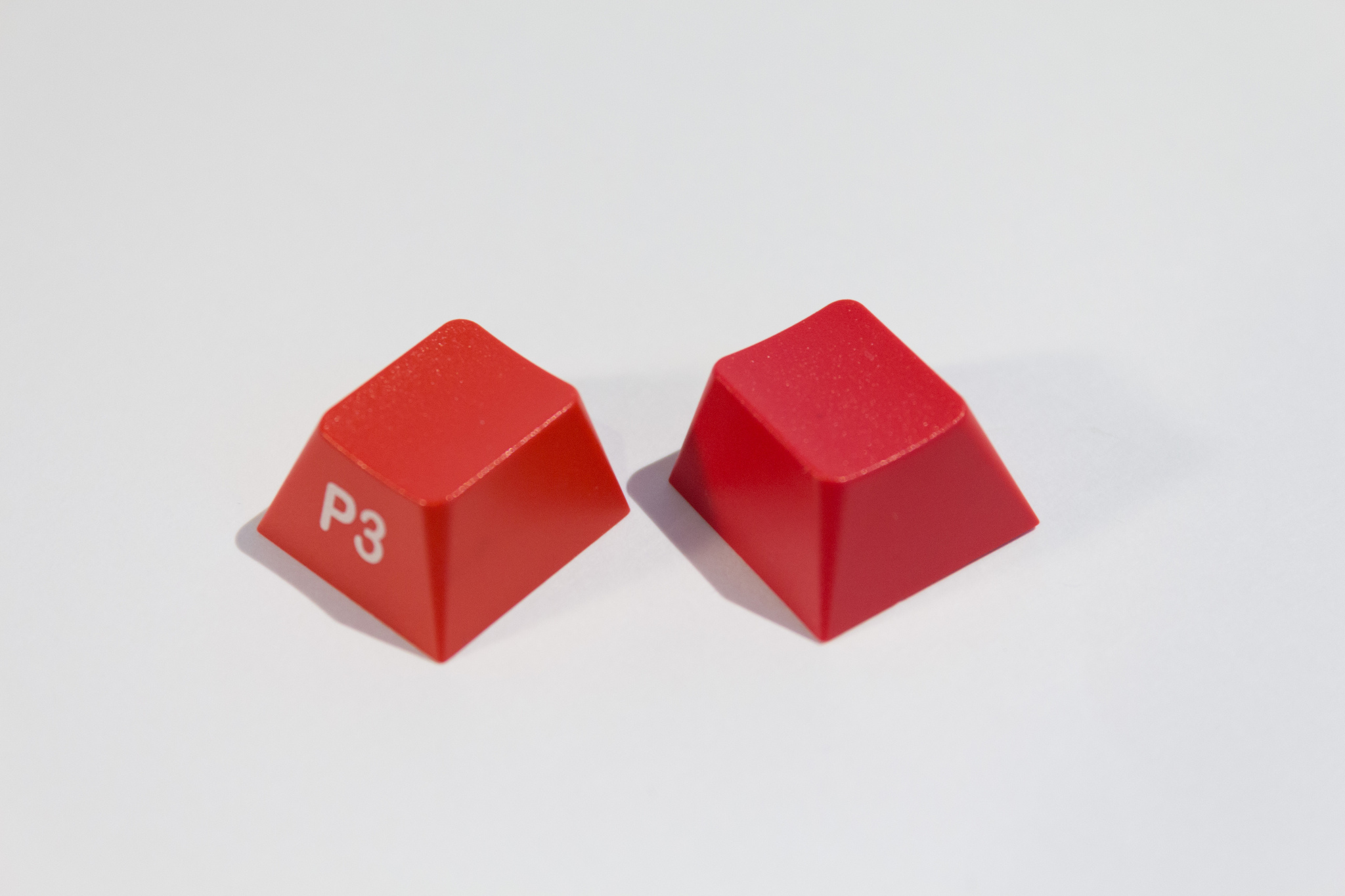 GMK Jamón Samples by zambumon
Before having samples I was having doubts on wether we should be using P3 and R01 or request custom colors. While the differences are subtle, they are noticeable enough for me to select in both cases custom colors for this set. Here is why:
Alphas: 020 30 48 vs R01: the differences are subtle, I just like the custom color more, it's more vibrant.
Modifiers: 030 40 60 vs P3: P3 was too "orangy", the custom color we are going for is an insanely good red.