Luminescent Keyboard: Designed in collaboration with Tesletron
Pictures of one of the prototypes from the shop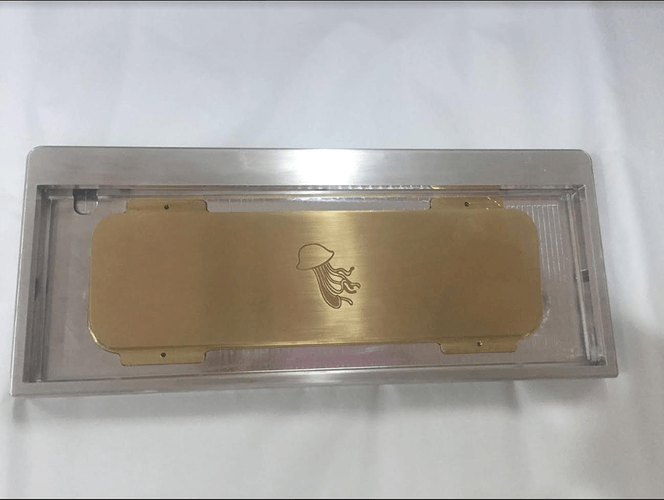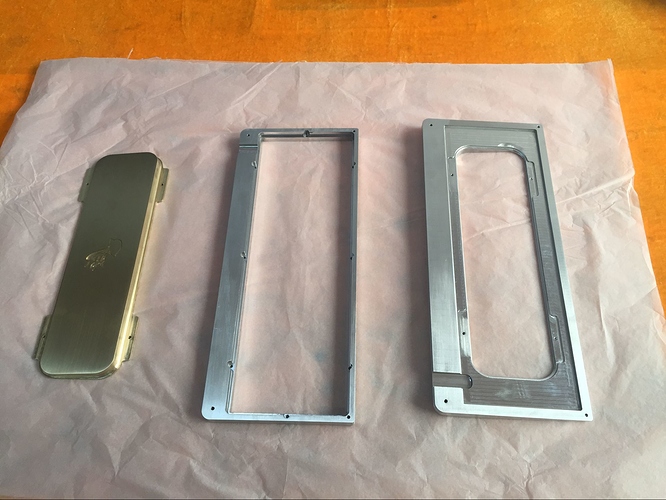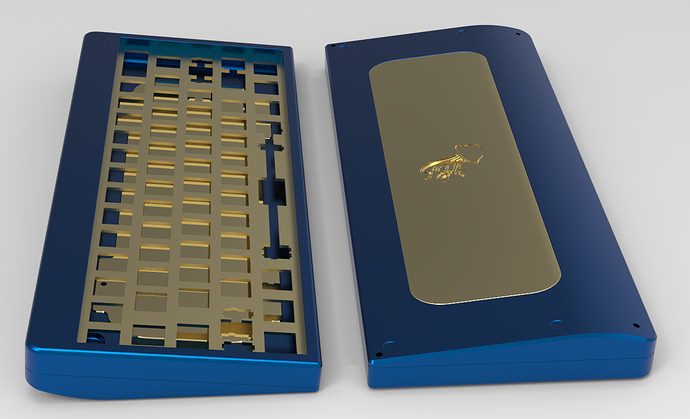 Case Features:
Top Mounted

Brass weight and possibly aluminum

Plate options are aluminum or brass

7 degree angle

Colors are still being decided. But there is a shop in my area that offers Black, red, yellow, blue, grey, and clear anodizing.

With the purchase of an acrylic plate you are entered to win another Aquaria keyboard that will come with brass weight, brass plate, and jellyfish engraved if wanted by the winner.

I will not provide pcbs to reduce cost.

The board will no longer be made in the US due to prices.

Ended up buying 2 prototypes from different shops to get the best quality.
Price
Price for the board will be $320 which includes top and bottom housing, brass weight, alu plate, and anodizing cost. Getting the jellyfish engraved will cost $50 more.
Since I am new to KeebTalk I have to wait a little while before posting more pictures.