Hey there Keebtalk folks! after months of toiling away in the fusion mines, I've come out with a dense nugget of POM ore to present to you all.
This is the P⁴KCR3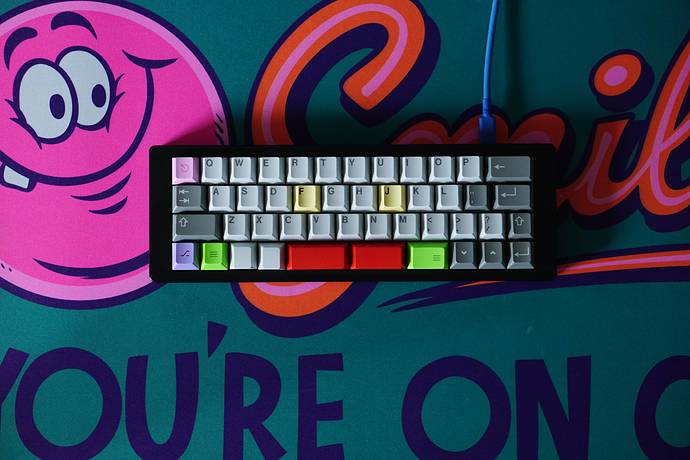 IC: https://forms.gle/g1EnznGcYY3kyGRRA
I was inspired to make this keyboard after I modded my minivan case by removing the center 3 standoffs,
this creates a bouncy typing feel under the very most centered alphas, which is quite nice, however it only made me hunger for more.
This hunger lead me to design the P⁴KCR3, a plateless, gasket mount, milled POM case, that utilizes the edges of the PCB, and some gorilla gripp'n strips of silicone foam to produce an extremely bouncy and quite plocky board. This board mimics and expands on the benefits of the modded tray mount minivan, while eliminating much of the harshness and inconsistent hard spots. The typing feel is extremely bouncy in the center, while the mods still retain enough stiffness under them for a solid bottom out, with a bit of give.

I'll be updating this thread with any additional info, but if you want the quickest response drop by the 40's discord and Join channel #P4KCR3 https://discord.gg/3fgFyydwsV