After the first round of Coniferous turned out way more popular than it really had an right to be, I've decided to finally give people the round 2 that they keep asking for. Now with much better compatibility than the first and more kits to choose from, I warmly present, GMK Coniferous Round 2!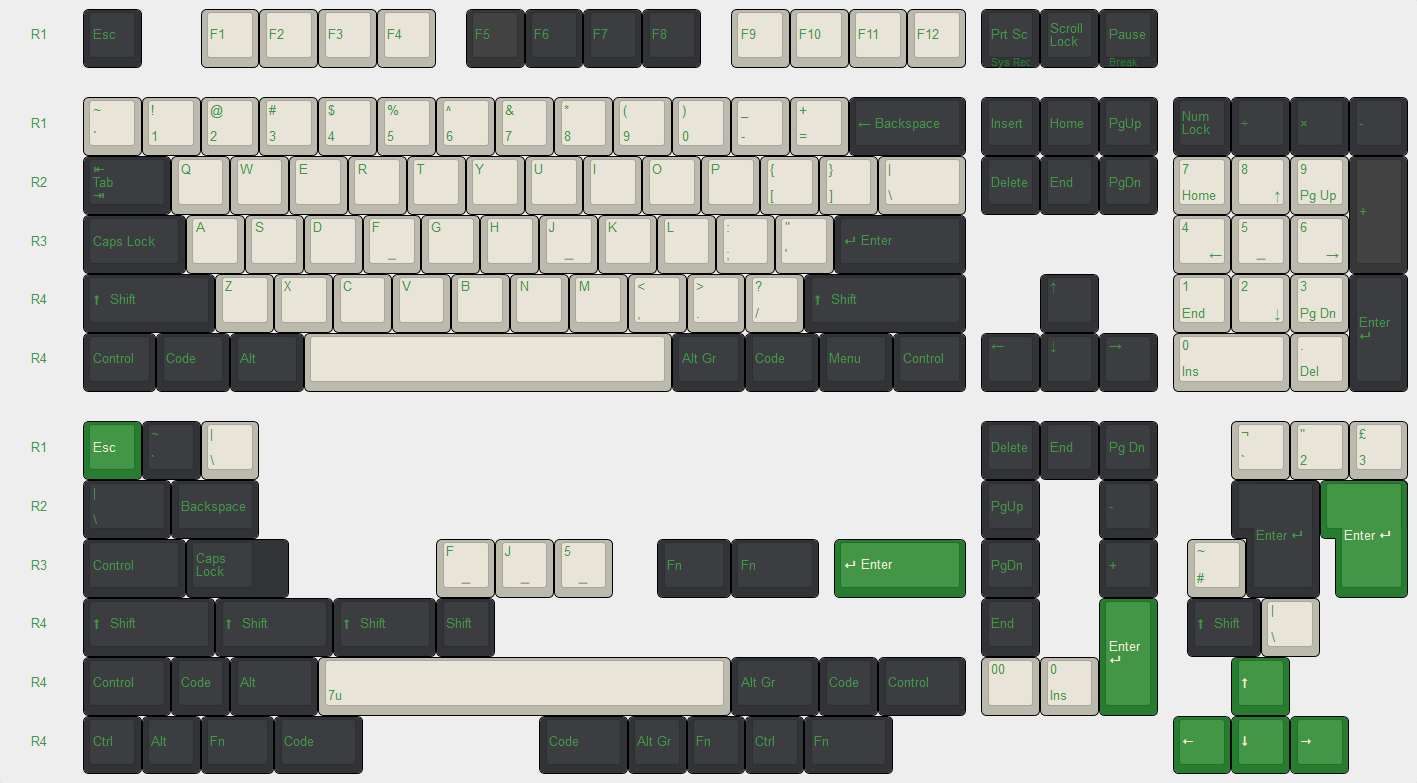 Base Kit
Much better than Round 1, imo. A good deal more compatibility but less keys overall to lower the price. Extra accents and Frow keys are dropped in favor of good support for lots of layouts.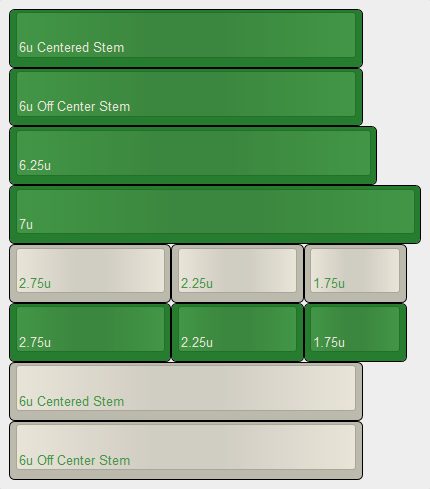 Spacebars Kit
Good ole spacebar goodness, this time with more layout options in both N7(green) and U9(beige).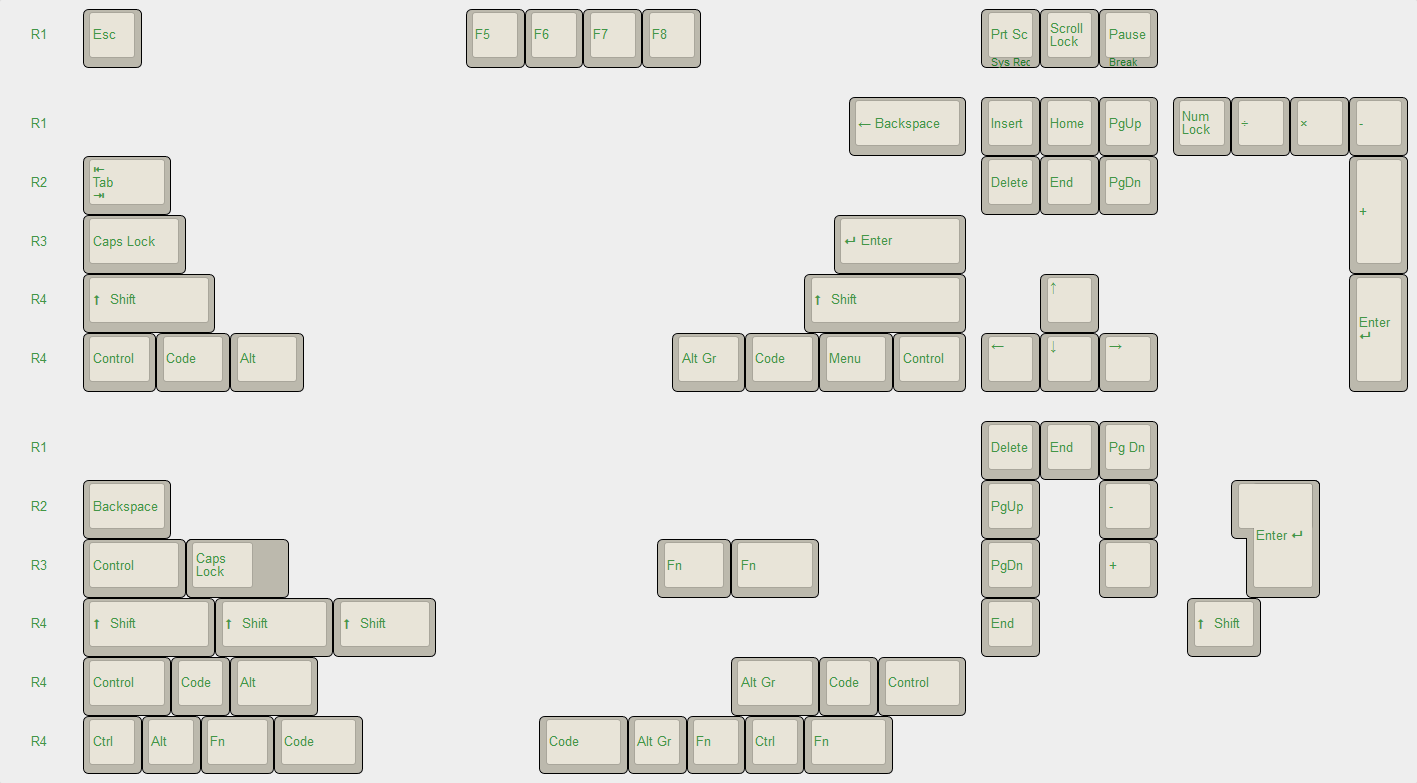 U9 Mods Kit
I like "monotone" sets, and someone said Coniferous should have monotone mods, so lo and behold a kit for "shaving" the "bark" coloration from your Coniferous experience.
Bonsai Kit



2018 is the year of the weeb alphas, so why should Coniferous be any different? Plus someone on GH came up with the really awesome "Bonsai" kit name, so I was obliged to do it to go with that kit name.
Progress on getting to GB stage is currently a little slow with working on the planned novelty designs and the usual communication with GMK, plus I'm not wanting to run at the same time as Terminal due to the shared aspect of green on N9. Fortunately kit design is basically set in place currently, so once the time is right it can get right down to business.