Oh yeah, this is mostly just a cosmetic thing, but I think blanks look better than ANSI legends.
I agree that the number row is more of an issue when it comes to legends, but you need a lot of custom keys for decent coverage of different languages on that row.
I just hope a minimal ISO kit is made available if @Oblotzky doesn't want to try the full ISO kit.
Something like this, or maybe just the Commit enter, Rebase shift, and a single 1u R4 key.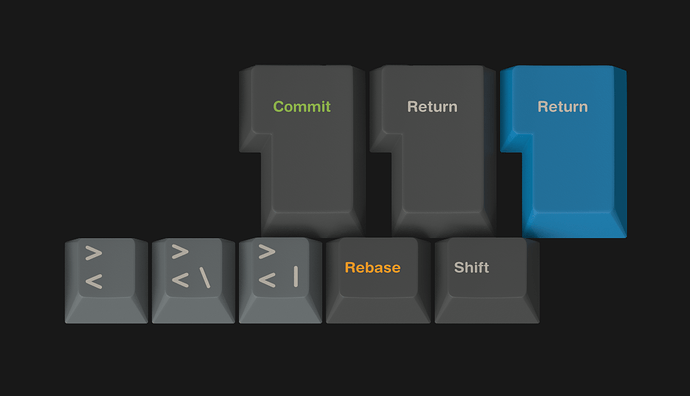 EDIT: minimal kit: