Hey everyone!
Happy New Year! And hope you are staying safe and healthy!
We are entergogo, a team consisting of several enthusiasts with different backgrounds, passions, and hobbies all culminating around a love for all things mechanical keyboards. As freshers, we wish to initially get started with some tiny little accessories that can benefit keyboard lovers and the community by finding out new and innovative ways to make our keyboarding experience even better.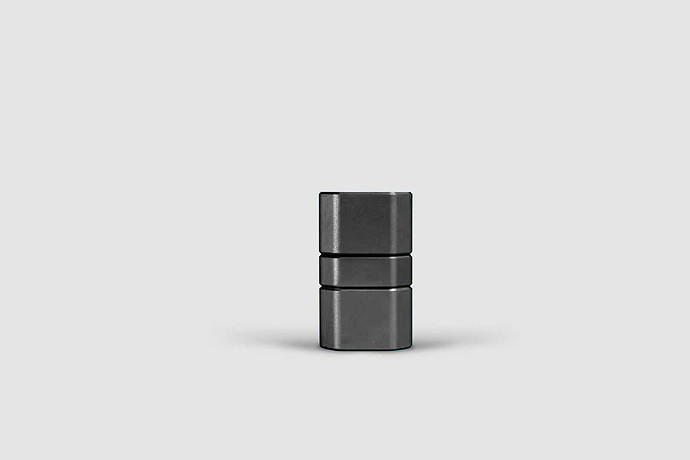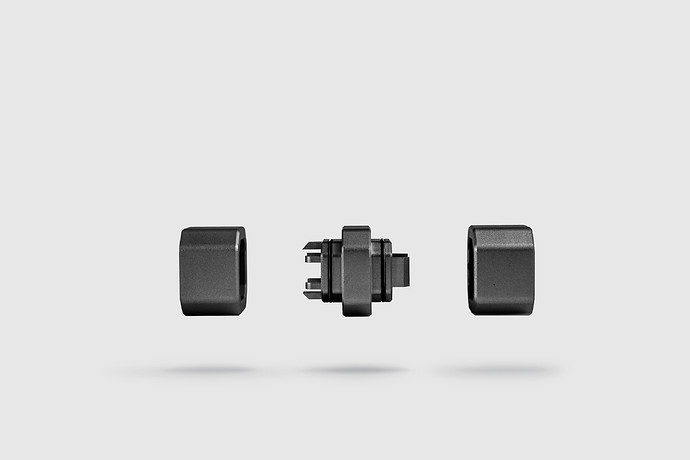 We now want to start an interest check for a 2-in-1 Aluminum Switch Opener we had designed. As you see the name 'opener', the reason why we are introducing this item is pretty straightforward–it is a compact, portable, handy, and durable switch opener that helps mechanical keyboard lovers to open the switch FAST & SAFELY and with 200% convenience.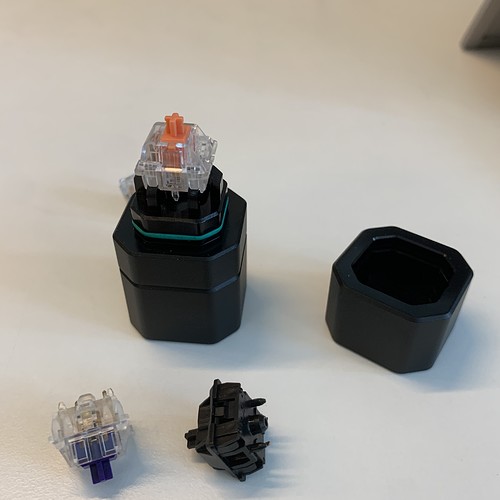 Our goal on this item has been to try to create the ultimate answer to the switch-opening problem. We've been heavily involved in the mechanical keyboard community for many years, engaging with others in this community. Gradually, we discovered that many of us have personally encountered and experienced difficulties or unsatisfied experiences with opening switches with tools based on demands of lubing/replacing switches and replacing keycaps, we realized that what really matters is often unseen–we could not locate a truly beneficial and useful tool for opening switches.
Keeping this in mind, we designed and developed "Go-popper" after hundreds of hours of prototyping and pre-testings. We also wanted to confirm that it must satisfy our demands first before we genuinely introduce it to the community.
The concept of this design was to make the opening switch work short and safely. Because we know how important and precious a mechanical keyboard is for each of its lovers, we decided to make it a 2-in-1 little 'cracker'. Secured by a non-slip rubber o-ring, it has two sides: one for MX switches, the other for Kailh Box switches. To open a switch, just press it into the prongs on the corresponding side and watch as it opens up. In addition, we apply an exquisite cutting process for its appearance plus the anodic oxidation process. The raw material of aluminum makes it solid and sturdy for use durably. No worries of lubious, insufficient, and broken switches ever : )
It will be limited to 200 units for the 1st round GB.
If you are interested, fill out the IC here. We will reach out to you when we launch the GB later!
Features
Both MX and Kailh box switch compatible
Made of Aluminum, CNC processed and anodized
Texture: Matte
Packaging: Paper box with environmentally-friendly recycle paper
Pricing and Timeline
The estimated price per opener should be around $30, including the global shipping fee.
The IC gets started today (Dec 31, 2020 EST), and will close on Jan 13, 2021 EST.
GB is hoping to start on Jan 14, 2021 EST right after IC was gathered.
Complete the IC here if you are interested! We will reach out to you when we launch the GB.
We do have a number of future projects (keyboards, other tools & accessories, etc.) and we are trying to support the keyboard open source community, and also hope to strengthen this community with superior-quality items born with our best effort.
You can directly email us at hi@entergogo.com
Let us know if you have any questions, thoughts, or comments on this event or anything you are curious about us : ) And we are so excited to see how this beginning leads to a fantastic explosion of our works!
Updates will be uploaded here later.
---
Jan 13, 2021 UPDATE
Hey guys! Here are the updates of our go-popper switch opener:
First of all, we want to show our sincere gratitude to Dave from the community, who inspired us to design and manufacture our switch opener during the IC. He said, usually it isn't easy for users to identify which end is made for BOX switch and which end is for MX switch by solely distinguishing the appearance of the opener. To make sure that we can all get it 100% correct, we decided to use the laser engraving technique to mark the sliders of Cherry MX and Kailh BOX on each side of the opener in order to show which end of the opener is compatible for two switches respectively.
The repeated, unexpected scratches, wipe, and rub of surfaces of the opener were taken into account when we were selecting methods of marking/engraving. Since Go-popper is made with anodized aluminum, it can easily be engraved with clean, impressive detail and can never be wiped off. We also confirmed that unlike most materials, engraving anodized aluminum does not leave any smoke or residue, and that's also one of the reasons we eventually agreed to apply laser engraving to mark the sliders.
The Go-popper after the upgradation: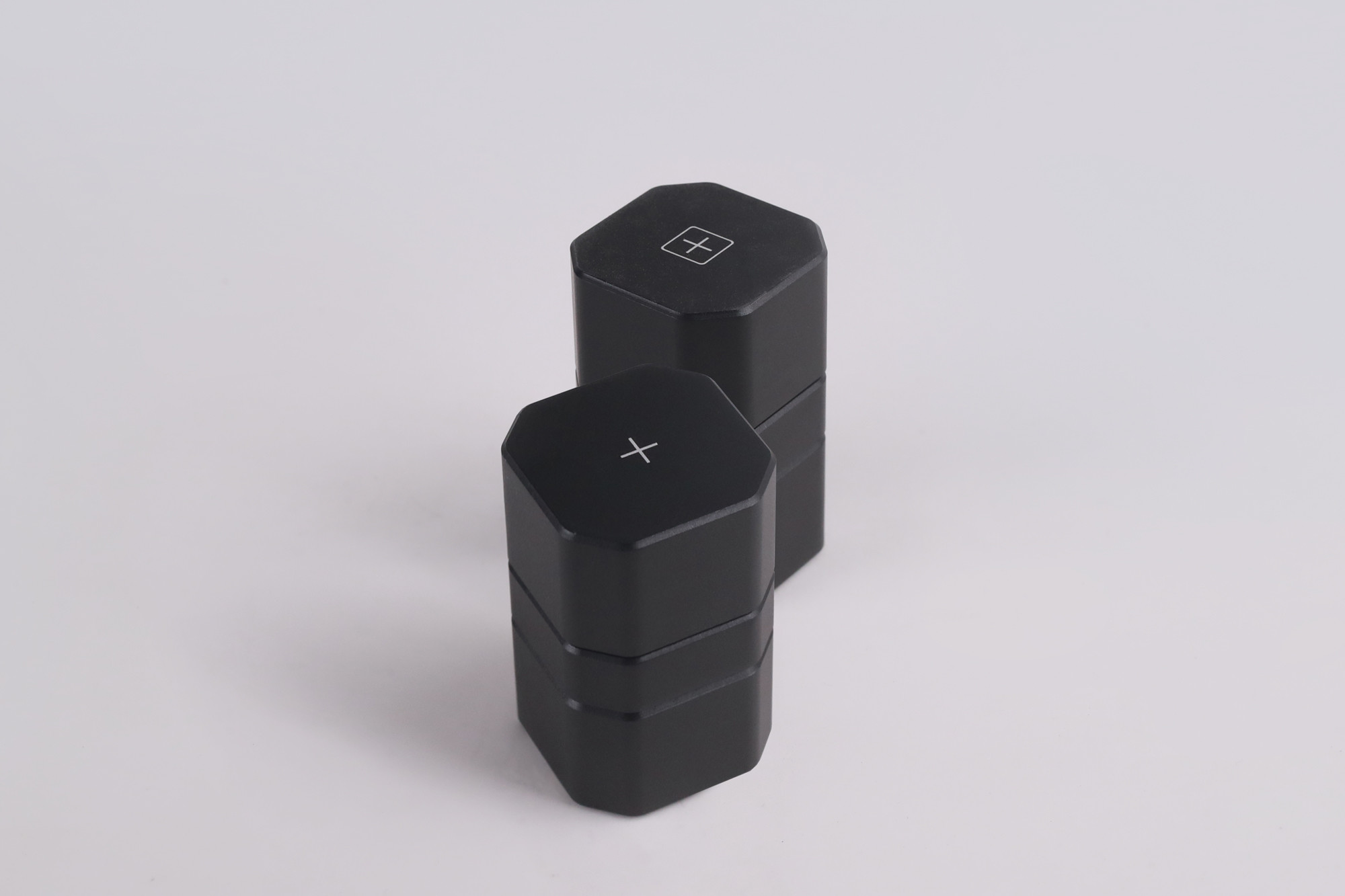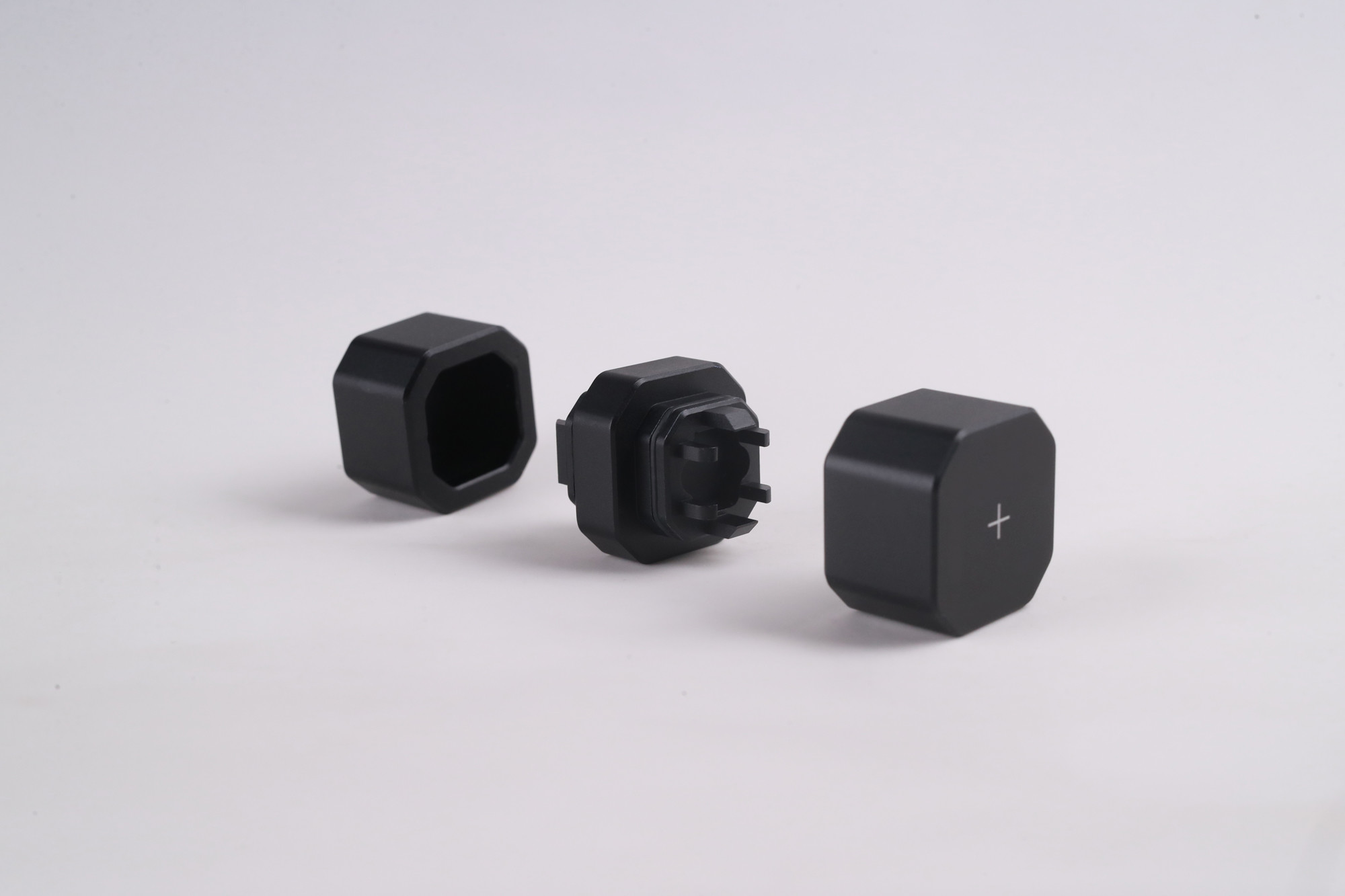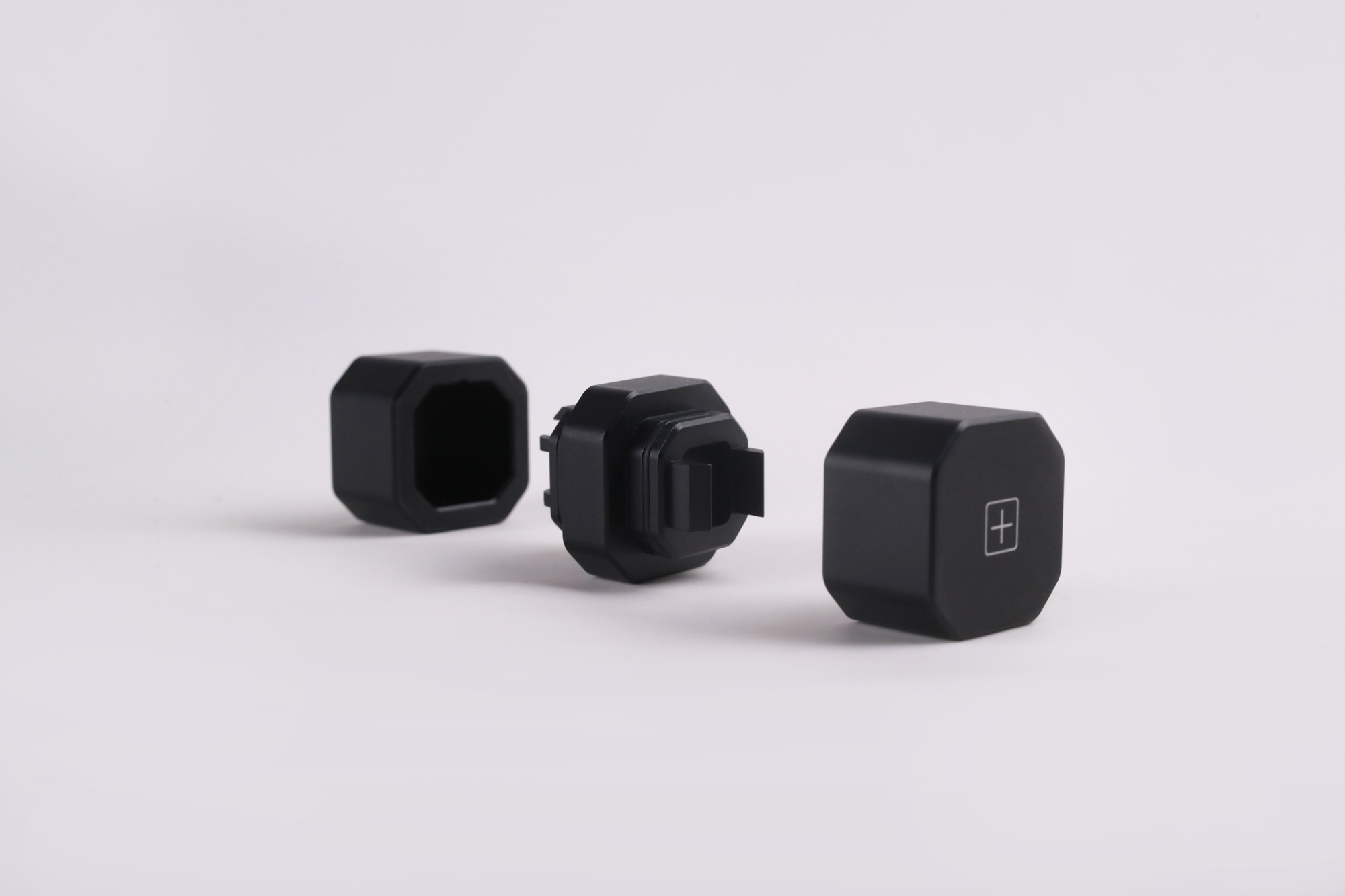 Videos:
Go-popper, a 2-in-1 aluminum switch opener
How to use "Go-popper", a 2-in-1 aluminum switch opener
We are not able to upgrade Go-popper without Dave and his thoughts. Again, really appreciate Dave for speaking out loudly and inspiring us to improve the switch opener. We are now one step closer to exploring more extraordinary keyboard experiences by finding new and innovative ways to benefit keyboard lovers and the community!
---
Jan 18, 2021 UPDATE
We are glad to announce that Round one Group Buy on Go-popper was just launched.
Feel free to check it out with a new, individual post down below:
Here's the Group Buy Form: Round One Group Buy - Go-popper
Feel free to comment down below with any questions, ideas, or thoughts you have : )
---
Jan 26, 2021 UPDATE
We have an exciting news: Since many of you are curious about what the space grey, e-white, and black go-popper actually look like, we received them yesterday. And the way they look far beyond our expectations.
You can find more photos of Go-popper here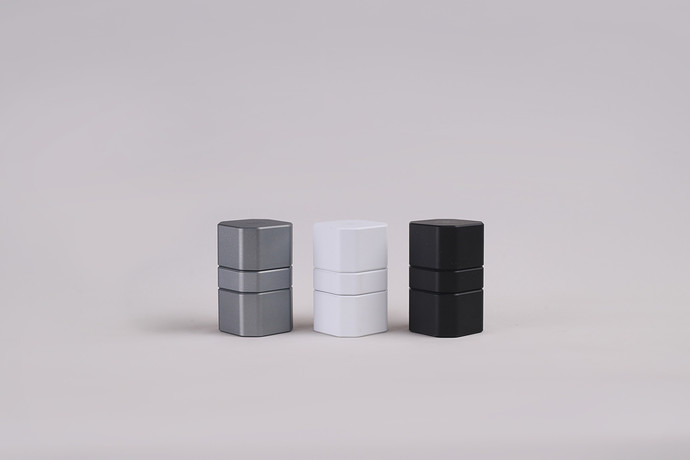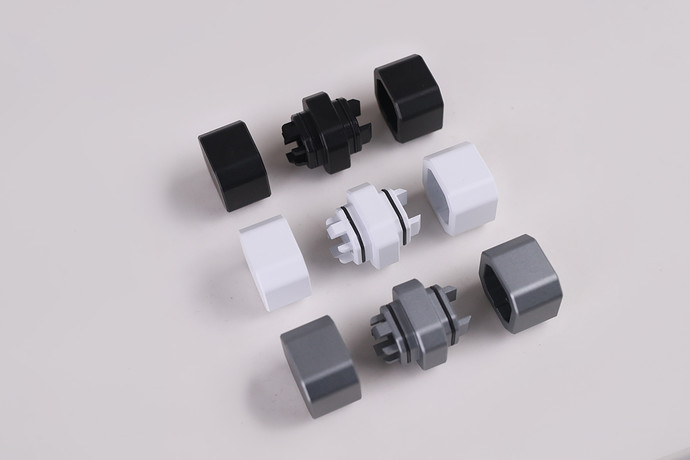 We're still eagerly awaiting the prototype of the navy blue Go-popper, and we will definitely hit you up when it is available.
Round One Group Buy - Go-popper
Feel free to comment down below with any questions, ideas, or thoughts you have.
---
Feb 17, 2021 UPDATE
Hey guys, Happy New Year.
The Group Buy on Go-popper officially ended on Feb 09, 2021, EST. The final confirmed collections based on the responses we gathered are far away beyond our expectations. We couldn't say a word or several words to express how appreciated and thrilled we are. We cannot walk this far without every one of you in the community.
Because of your undoubted support and trust, although the group buy was just ended, we still receive several messages regarding how to purchase it. Therefore, we decided to make it still available for purchase, but the price will not remain the same. We didn't want to make any profit on the just-ended group buy because to benefit the community with things we have was and will always be our primary purpose.
After several revisions and adjustments to the design, we now firmly believe that the Go-popper has its unique value and even can become a prominent tool. That's why we are here to announce that Go-popper will be one of our first products and will be always available for purchasing.
Accordingly, the regular price on each Go-popper will not be the same as that over the group-buy. The price of each Go-popper will be added on for US$5.00-US$8.00, depends on the colors. The cost of the raw material of the e-white Go-popper is relatively higher than the others. Hence, the regular price of an e-white go-popper is slightly more expensive.
Another thing that needs to be noticed is that the navy blue Go-popper will temporality no longer being put under any mass production after the group buy.
Since Group Buy's form is no longer receiving responses, here is another form we use to collect regular purchases on Go-popper.
The regular price of each Go-popper is listed as follows:
| Regular Price of Go-popper | |
| --- | --- |
| Color | Unit Price (Shipping Fee excluded) |
| Black | US$35.00 |
| Space Grey | US$35.00 |
| E-white | US$38.00 |
The shipping fee per order will also be adjusted for regular purchases. We've learned that due to COVID-19, worldwide logistics are experiencing unprecedented difficulty in transporting products across borders of countries. Meanwhile, the limited employee availability restricts the situation and even makes it harder. We have to admit that under this situation, it is challenging for us to waive shipping fees of the delivery to some countries that we need to apply more attention and efforts to local logistics, of which policies are always changing, revising, and updating.
The list includes all the countries and regions where we can provide a free shipment. If your current residence is not on the list, the invoice received will be added on with a standard shipping fee range from US$5.00 to US$10.00.
| Free Shipping Countries or Regions | | | | |
| --- | --- | --- | --- | --- |
| Africa, Middle East, and India | Asia Pacific | Europe | Latin America and the Caribbean | The United States, Canada, and Puerto Rico |
| Israel | Australia | Austria | Brasil | Canada |
| Saudi Arabia | Mainland China | Belgium | | United States |
| | Hong Kong SAR China | Danmark | | |
| | Indonesia | Finland | | |
| | Japan | Germany | | |
| | New Zealand | Greece | | |
| | Singapore | Hungary | | |
| | South Korea | Ireland | | |
| | Thailand | Italy | | |
| | Vietnam | Luxembourg | | |
| | | Netherlands | | |
| | | Norway | | |
| | | Poland | | |
| | | Portugal | | |
| | | Russia | | |
| | | Spain | | |
| | | Sweden | | |
| | | Switzerland | | |
| | | Turkey | | |
| | | The United Kingdom | | |
| | | Ukraine | | |
For example, if you are now living in the US and deciding to buy 1 space grey Go-popper and 1 e-white Go-popper, the total price listed in the invoice you receive will be US$35.00 (space grey x1) +US$38.00 (e-white x1) = US$73.00, with a standard shipment.
If your current residence is Mexico (not covered as a free shipping country), and you are interested in 1 black Go-popper and 1 e-white Go-popper, the total price listed in the invoice you receive will be US$35.00 (black x1) +US$38.00 (e-white x1) + an estimated standard shipping fee (range from US$5.00 to US$10.00).
Regular purchases on Go-popper
PAYMENT ON REGULAR PURCHASES
Paypal transfer is the primary payment available at the moment. A Paypal digital invoice will be sent to you via an email after we collect all the information required by the logistics for the shipment. Once the payment is confirmed, we will ship out the switch opener when it is all set. A notification email will be sent out to you with a tracking number after the package is shipped out.
Cancellations are accepted up to 48 hours after the payment is received. The request will be gathered and submitted to deliver the best delivery time to members, making all sales final.
IMPORTANT
All the responses received in Group Buy on Go-popper after the end date, Feb 09, will be automatically classified as regular purchases. The prices listed on the invoice will therefore be adjusted as the same as the regular price, not the group buy price.
**Limited 2 purchases on each color per order.
ANY QUESTIONS?
Any questions, thoughts, or concerns about this event or us, please post them here or reach out to us directly at hi@entergogo.com. Many thanks to everyone in the community for your unconditional support.
Regular purchases on Go-popper
Be sure to check the discussion page for updates.
---
March 10, 2021 UPDATE
Regular purchases on Go-popper
Hey guys,
Finally! We just reached the final step of the prototyping and testing stage of our navy blue Go-popper. We did revise the color of the blue by making it darker as a pure navy blue.
Before: the light blue Go-popper

Above is the blue we thought might be trending before we actually got started gathering and collecting feedback through interest check and group buy. After realizing that most of you mentioned navy blue instead of light blue, we decided to revise it by using PANTONE blue color values as a reference.
Color values:

After: the navy blue Go-popper

Regular purchases on Go-popper
Please notice that the standard product photograph will soon be uploaded, while the photos attached here are mainly for reference.
Be sure to check the discussion page for updates.
---
March 27, 2021 UPDATE
Go-poppers are now under a regular, mess production:
Great news. Go-Poppers are now under a regular mess production after the final prototyping, and the estimated production completion date is March 30th. We will then inspect each package's packing to ensure they are solid enough to protect the item and ship them out within 3-5 business days counted from March 30th, which is around April 3rd to 5th.
The tracking number and other logistics information necessary for you to check the order's shipment status will be sent to your email address for PayPal invoice payment.
Both the GB started on January 18, 2021, and the regular purchase of Go-poppers started on February 17, 2021, will then be officially closed when you see this update. It does not mean the Go-popper will no longer be available in the market ever because we decide to stop producing it. The regular purchase will be re-launched on our official website when everything is on the right track. We promise we will bring good news here soon. Reach out to us at hi@entergogo.com if you want to purchase the Go-popper when our official website is under reconstruction.
Again, we could not get this far without everyone's sincere support and unconditional trust. Thanks to everyone who participated and gave us encouragement throughout the project. It's encouraging to know that we definitely have a community of mechanical keyboard that has embraced us in our journey.
We will be in touch.
---
April 08, 2021 UPDATE
We shipped out all Go-poppers on April 06. The tracking numbers were all assigned to the Paypal invoice accordingly. The package status needs to be tracked and confirmed by visiting the website of 17 track (ALL-IN-ONE PACKAGE TRACKING | 17TRACK). Then, entering the tracking number, and complete and accurate tracking information plus the designated carrier will be shown up.
If you are new here and really wanna get one, no worries. Please contact us directly via hi@entergogo.com if you want to purchase our switch opener Go-popper.
We will be in touch.
entergogo