Hi, everyone. I'll show a new design of 65% keyboards:SPACE65 ;D.
Here is a short IC form of SPACE65,Thank you for your reply: https://goo.gl/forms/9vWFF0DgV4knsqQ92
Space65 is inspired by two great feats of my mind in 1977: Apple II Computer and Voyager 1.
Apple II:
Voyager1: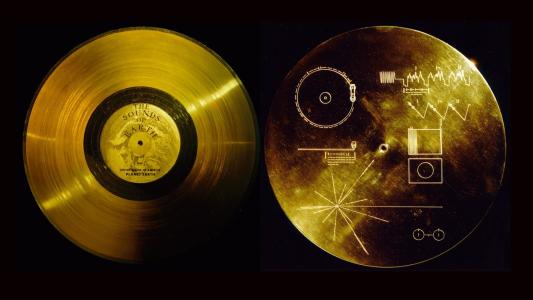 In appearance, I want to design an ancient and modern keyboard.At the same time, it must be very distinctive.
Now I have completed the design, and below are some details of my design.
On the top side of space65, I followed the wide sides and the concave design of Apple II`s keyboard (Details on the left and right sides).
Render:
On the bottom, I want to design as concise and smooth as possible and have characteristics.So I made an asymmetrical design on both sides.
Render:
On the back, I designed a nameplate that almost runs through the whole keyboard. And there is a convenient wing to pick up it.
Render:
And a RGB LED light strip on the left side(Made of acrylic by CNC).
Render:
I am a little worried the overall effect is not perfect, so I quickly completed the proofing to test the effect of SPACE 65(Especially the effect of RGB).
But after receiving the sample, I found a very obvious mistake.
Its about logo,I want is the concave effect by laser(reference render).
Then I got the keyboard,I found its the white mark of laser carving.
TOP CASE:
LIGHT STRIP:
BOTTOM CASE:
NAMEPLATE:
CARBON PLATE:
The effect of switchs:
With SA caps:
However, the overall effect seemed to be good enough…
So,now it deeply troubled me, I am struggling which looks better(about the white mark of laser carving or Depth of carving).
In a few days, I will proofread again,then compare the two effects.
Other details:
Case material:Anodized Aluminum 6061
Plate:Carbon fibre.
Angle:5 degrees
PCB:Bootmapper;two RGB LED light bars;Switch LED Position:South
Colors: Black , Silver, Gray, Blue, Red(Up to now)
What do you suggest for SPACE65? So hope you could provide it to me, and then we can better finish the design of SPACE 65.
Effect of with keycaps.