Hello everyone! i'm really new to mechanical keyboard but recently i just finished my first major keyboard mod, here it is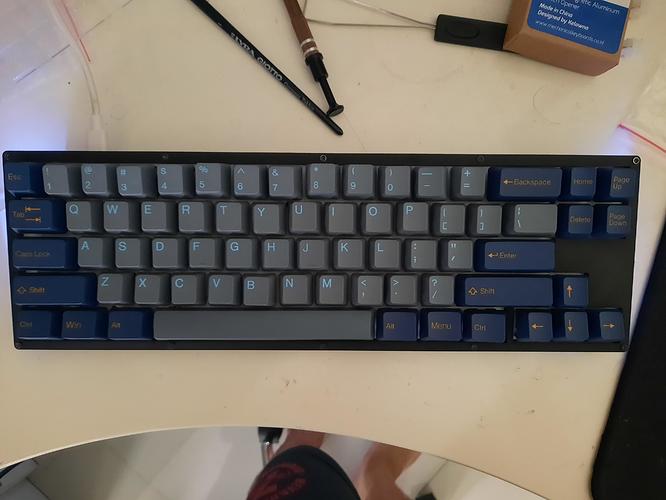 It;s a Daxa M71 Classic, a fairly popular board in Indonesia with Gateron Yellow KS3X47 (over)lubed and filmed, plus sandwich acrylic case plus lubed and holee modded stabs, though it is not perfect, i'm fairly proud of it! What do you guys think?
You guys might notice that the keycaps are skewed and you're correct, do you guys know what might cause this? because i'm not entirely sure if it's the switches or the plate, i did went a bit rough when trying to put the switches back to the board and plate.
Any feedback is appreciated