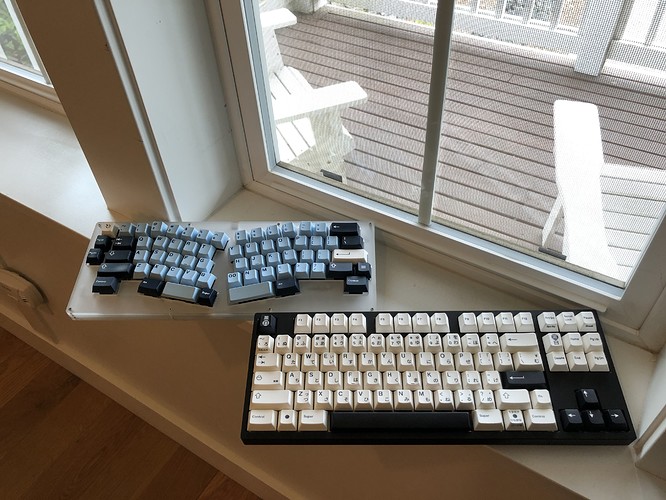 Slow work day so I knocked out some keyboard chores this morning.
Switched caps. I wasn't planning to use so many black keys on the TKL, but my white 7u bar was pretty badly warped. I will have to try and fix it later. Also noticed that my "Delete" key has a wonky legend, just now noticed

Switched out 62g Koalas for 63.5g Ergo Clears on the Lubrigante.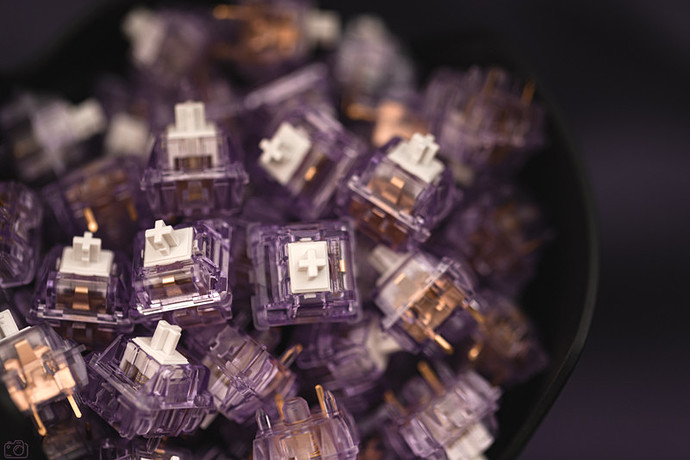 Vulcan x KBDfans MAJA Polycarbonate
Cannon Keys Lavender Linear
Durock V2 PCB Mount Screw-in Transparent Stabilizers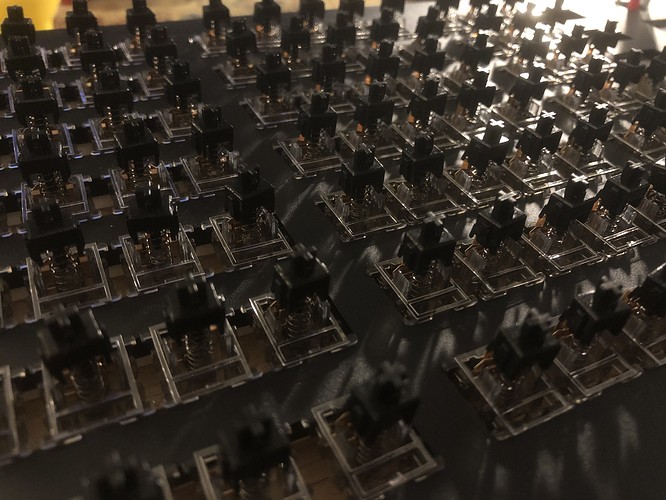 brushie brushie
---
Edit: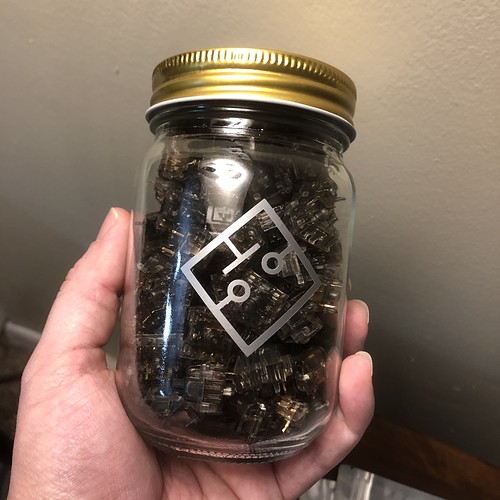 All-done and ready for delivery;
Ink Blacks with Kailh Black stems & Keebo polycarb films (could have used slightly thicker ones). Lubed the springs with 106, and the rest with 205g0.
Nice

You do this as a service?
Yes, alongside helping them pick and build a chassis. Mostly locals and friends, but as long as I'm not otherwise too busy anyone can grab a slot.
Most of the switches I customize for people end up in a soldered board before delivery, but this fellow is still waiting on his GMMK Pro.
Thanks!
I recorded a quick phone test of these vs a stock Ink switch:
o0o, would you do some Boba U4t Thockys for me when you have time?

Yeah, totally - I'd be glad to. Just send me a DM with your preferences and I'll let you know when I can squeeze it in.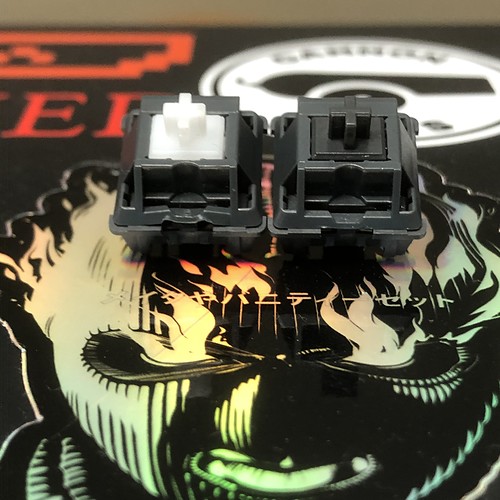 Harvesting Halo stems from Holy Trash Pandas, and turning them into something else.
Pro tip: tight plates don't play nice with YOKs or JWKs.
---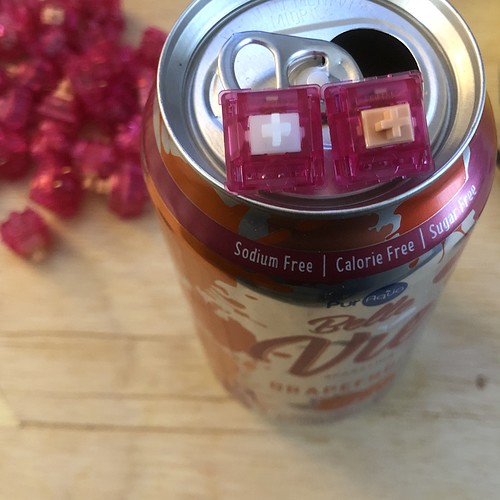 Moving the white Halo stems into my Holy Dragons; as much as I like the pink-on-pink, I like pink-on-mint (and pearl) more - so some of those are going into my Mint Pandas to pad-out that jar, and the rest are going into Bobas to round-out my Holy Boba collection.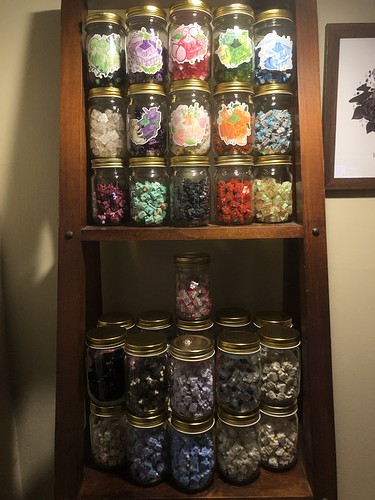 Well. It turned into more of a project than I planned on at first, but the jar shelf is in a bit more consistent order now.
With one exception I'm putting off until tomorrow because I've had enough lubing for the day, each the jars now has an even 68 switches inside. That jar and a mostly-empty (in-use set) not pictured, there are now 38 sets in rotation on the shelf.
There are more sets, but for one reason or another I didn't think they needed a spot in the display - like the Box Whites I removed today because of my lingering apprehension with standard Box switches*, or stuff like Gold Browns or Gat Blues.
*I'm pretty sure all the 5-pin varieties like Arts and Crystals as well as silent versions are safe no matter where they come from, but with the "standard" looking ones it's hard to be sure - I got burned.

Nice. What the heck are you up to?

Please excuse my ignorance, who is that small ortho beauty?
Top Left: Discipline custom modified PCB for Alps and AEK layout
Bottom Left: Sesame Ergo
Top Right: Custom 50% PCB (40% plus num-row)
Bottom Right: FistBNMP (another custom PCB of mine - 9u Ortho)
On a bit of a halt on some of my projects. I need to get a label machine to get rid of the postit notes here, wait for more plastic jars to come in as i have more switches and even more on the way… I need to decide of i want to convert my XD84 from ISO to ANSI (i recently transitioned, wasn't as difficult as i thought) or just leave it and get new keycaps for that… and i need to wait on a new plate and case for the BM60 in the bottom. Currently has Tecsee Purple Pandas PCB mounted but they are barely held in by hotswap sockets. There's a carbon 60% plate behind the keyboard itself, but i ordered 2u shift instead of 2.25u shift by accident, lol. Also i need to figure out what to do with 2 sets of MKB87 kits… no use for them.