Hi guys, all of this down time has inspired me to do a considerable amount of keyboard chores and rebuilds on some of my older keyboards. I almost never consider a custom keyboard "finished" since invariably my tastes and knowledge evolve. While it's not as exciting as a brand new keyboard, it's deeply satisfying to breath new life into old builds.
My current project is spring-swapping boards with stock Kailh box blacks with TX 50g springs. It has made a HUGE difference and made me love typing box blacks again!
Here's a photo of an old Klippe with freshly spring-swapped box blacks. In the background are some blank POM keycaps that have been thoroughly washed and cleaned before going on my other Klippe with spring-swapped box blacks.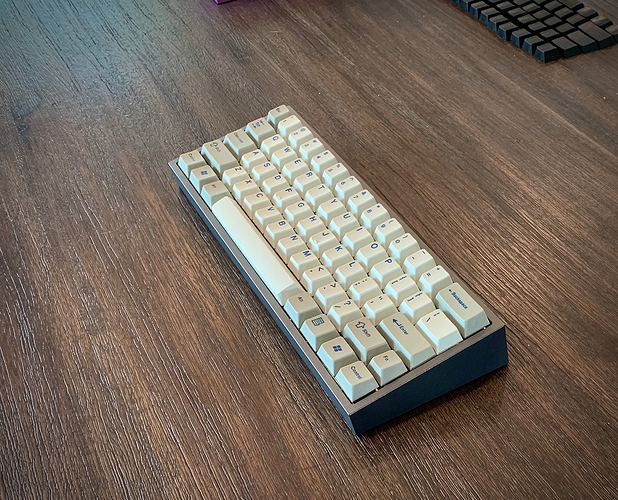 What keyboard chores have you been working on? Share photos of your rebuilds!