For anyone wondering;
https://www.amazon.com/dp/B01NCV0IU2?psc=1&ref=ppx_yo2ov_dt_b_product_details
Fits most TKLs and smaller.
Video showing what can fit here: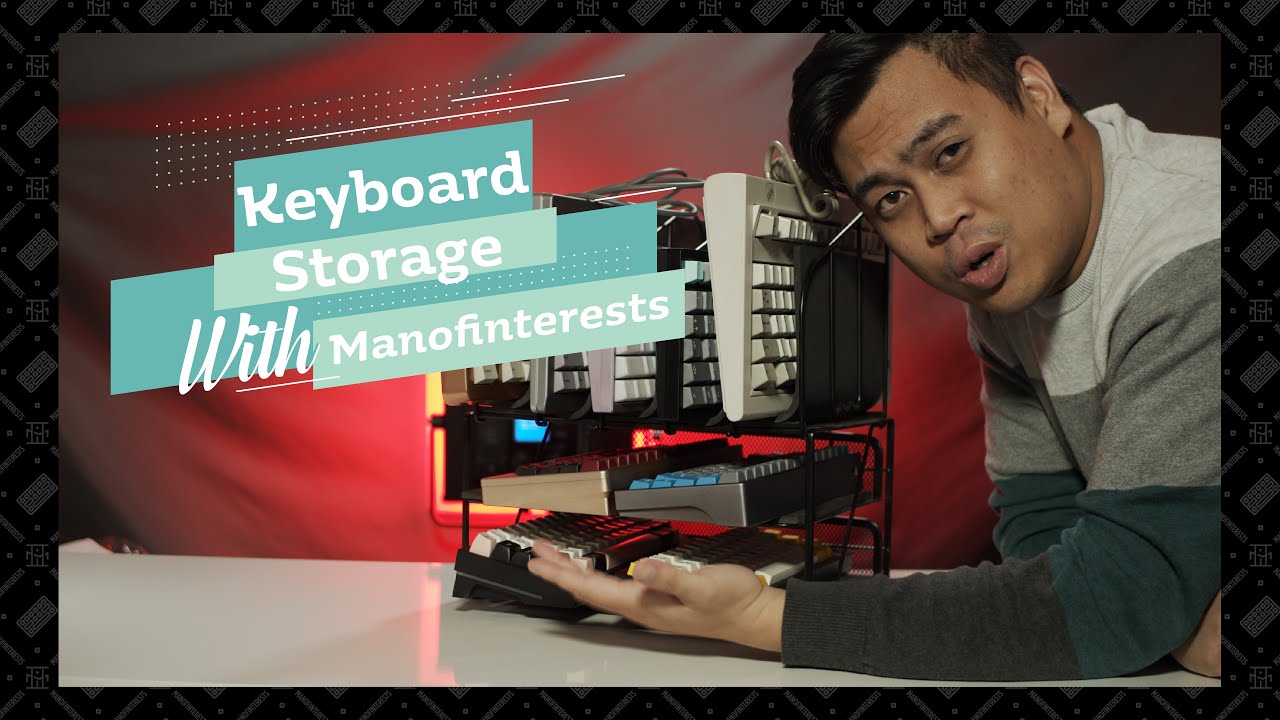 Earlier this year I snagged a couple of BILLY / OXBERG bookcases with glass doors from IKEA. It's been nice being able to display my boards in my WFH office without having to worry about dust buildup.
This, this is what I need as a pet owner LOL! Thanks for the link!
redecorated the apartment recently and took the opportunity to have a wall cabinet for books, and ahem keyboards. Then to display the boards I just buy some $6 MDF stand that are sturdy as hell.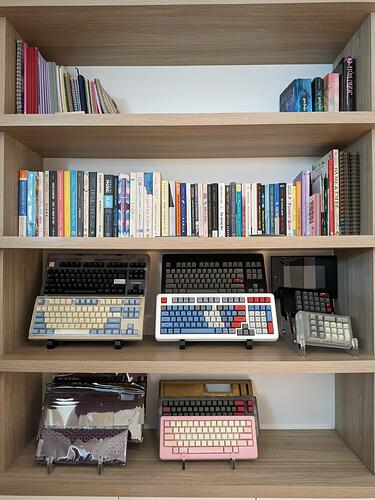 and there's an entire section of the cabinet just like this, but completely empty hehehe
also you would definitely b e asked first to host a mechanical keyboard price is right if the interest ever got that big
Current state of things… sort of.
Not seen here:
~10 more keycap sets I need to put into storage containers
Switches being worked on, and then placed into containers and labeled.
Another two-tier keyboard holder on order to display, well, two more keyboards that will sit on either the top left or right shelf.
The Roomba (that's it's charging base underneath…) that is running around, sucking up all of the switch springs and tiny screws I drop.