Hello!
Amanda here! Last 24h to get in the GiveAway! See the link below to join the give away and see the countdown!
WHAT GIVEAWAY? - See original post

HERE
The GiveAway will be streamed via @keyboardplates intagram when the countdown ends!



JOIN THE GIVEAWAY & SEE THE COUNTDOWN NOW!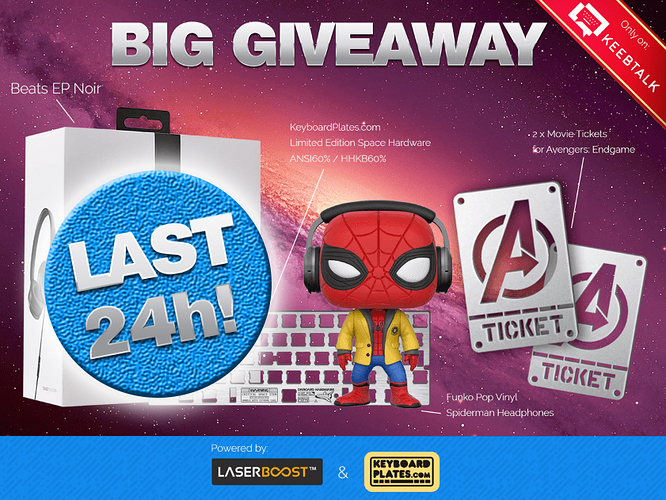 Good Luck!
xXx