Hi all, I wanted to share a project I've been working on for a few months.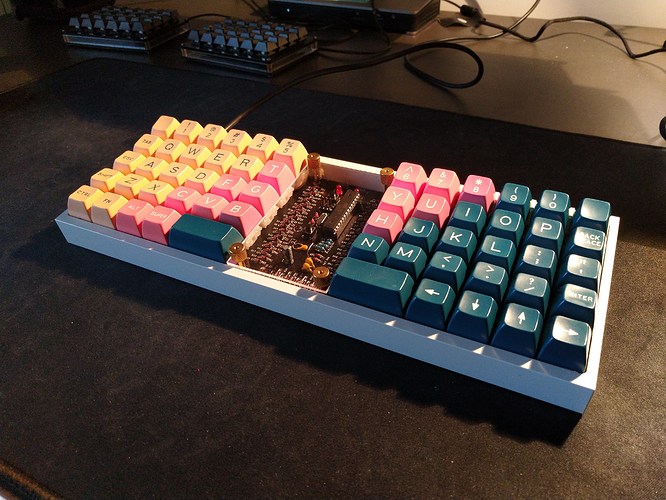 This is the Lumberjack PCB, a 60% ortholinear pseudo-split layout with a Plaid style through-hole component aesthetic. It fits into a standard 60% tray mount case with a little bit of trimming of the switches over the top left and right standoffs. The picture above is of a Tofu.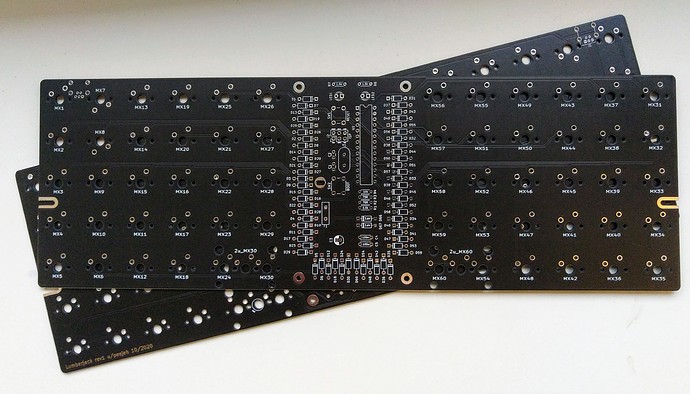 More info, gerbers and build instructions can be found on Github.