So tempting. Hoping for a cool gray / light gray TKL version in R3.
For those who have purchased this kit - any regrets in what you ordered?
For example, do you regret getting a plate? Do you regret getting Hotswap version?
I regret not getting a hotswap PCB. I think the NCR80 should be built plateless (true to the G80) for both the sound and feel, so I opted for the soldered PCB since I've seen comments on hotswap sockets causing switches to wobble during typing on plateless/half-plate builds. However it seems like this is not an issue with the NCR80 hotswap PCB according to this build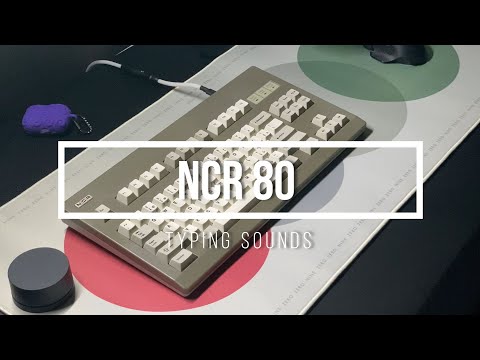 I'm planning on filling my NCR80 with Clickiez, so I'll have to wait until late March or April before I can use my board even though I currently have keycaps and other switches available.
My board is great, I just wish there was a WKL version and also a full-size.
I went plateless, soldered which is a great option for Cherry tactiles.
Still no word from zFrontier. Has anyone heard anything?
Direct quote from zFrontier for those that have ordered R2 Cool Grey:
NCR80 R2 Cool Gray Unit Update

Sorry for the long wait on the NCR80 R2 Cool Gray units. They have arrived late due to holidays but they are here finally.

However, upon inspecting the units, we found that the final product does not match the color shown in the promotional pictures provided by the supplier - the "cool gray" units are much warmer while the beige units are fine (see picture below).

We immediately reported this issue back to the supplier and pushed them to remake the cool gray units. However, so far there is no solid progress and even if they agreed on remaking the units, it will likely take an extra 2 to 3 months. Therefore, we are notifying you and will be offering the following options:

Cancel and refund the whole order
Get a 10USD partial refund per unit, and ship the "cool gray" unit out as is
Switch to a beige unit

Again, we apologize for the inconvenience, please submit your response with the button below and let us know how to proceed. We will accept responses until Mar.16, 2022.

)"Cool gray" we received and the beige unit side by side

Beige and Cool gray from promotion pictures
Ha. I had a big suspicion that would be the case. I was judging color based on the keycaps used in those pictures.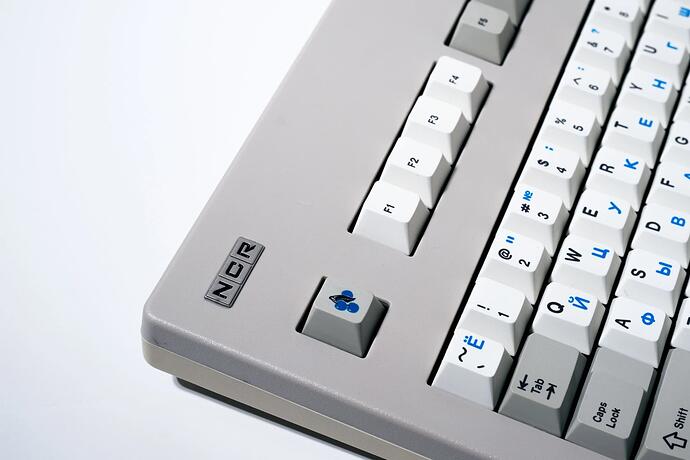 I'm pretty sure there aren't any white and gray keycaps with blue sublegends like that. That means the set was most likely beige. So the color temperature of the promo photos was very cool and made the gray look "cooler" than IRL.
In reality, the "cool gray" case was very probably very close to the GMK U9 color used on the ePBT modifiers. So… dark beige. It's the same color as my CA66 that is "cement gray"
It's a very nice color, I just wouldn't call it gray. I'm happy to see that they're trying to address the issue with good customer service. Good for them.

I hope this gets wrapped up soon as I am very much looking forward to participating in R3 for a beige case.
Whew this sounds and looks good. Love the spacebar
This is just a shot in the dark, for anyone to answer: I'm thinking of a platform for a silent build.
And it's between an NCR-80, the new Keychron Q3, and an HMKB.
All 3 have been used for silent builds [I'll be using something like a U4 Boba].
Could a tack-dampened NCR-80 hold up against those, or what would be anyone's choice from those 3 for a silent TKL?
I blue/sticky tacked the crap put of the top shell on my NCR-80, and put Eva foam in the bottom which helped a lot with the sound. I still don't find it too quiet however though I'm not using silent switches so it's not a good comparison. I think if you tacked the bottom too with polyfill on top, it would be pretty silent with the right switch.
The Q3 would probably be quieter with less modding due to the density of the case. You could always try the NCR-80 mod first of you don't already own the Q3.
I haven't built my HMKB yet, but there is a lot of space to fill and that plate seems like a sounding board.
If it it not too much trouble, I would love to see some photos if you find the time

I'll try to take a snap of the tack-job today if I remember.
Cool, I got one of these second hand and just received it today. That is why I am curious.
The carbon fiber plate is nice, but I think I am going to go plateless. I might have to buy some more pourable silicone and put that in the bottom. The ridges in the plastic are perfect for containing the silicone while it cures.
It looks like in theory you could probably do pourable silicone in the top too, but I am think gravity would probably cause it to fall out over time.
Adding some things here since I know other people have NCRs coming or in their backlog.
I will add more updates as I have. Cheers!
Hmm. My interest in NCR 80 suddenly dropped.
To be fair, I only pick up the scent when I hold the case close to my face. I was examining some of the mold marks.
I also bought it second hand, so the previous owner could have been a skunk lover. Either the animal, or the smokable plant that smells similar.
That's interesting. I have no experience with the plate model. It might be necessary were I to use Silent Lemons or something in it [3-pin].
If you get a chance, please let us know how plate compares with plateless.
I didn't notice any unusual scents emanating from the case. It did smell more plasticy than usual up-close. I never took it for being expensive plastic, rather the opposite. Not a problem for me. The plastic smell is baked-in, you'd have to go up close now.
hehe the cool gray looked like the original NCR80 R1 colour
I don't have a hotswap version to be able to test that well. However the carbon fiber plate seems to be of nice quality. In hand it seems sturdy, which is kind of the reason I don't think I want to use it. Seems rather rigid.
My memory of what carbon fiber plates are supposed to feel like is a little rusty, but I thought that people like them for the sound, but that they are quite firm.
I think some of what you and others have posted about the classic Cherry boards being plateless and my love a soft bottom out leads to think that is what I would prefer.